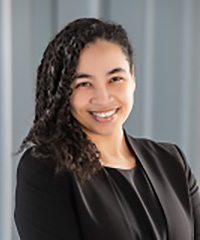 Claire-Cecile Pierre, MD
Instructor in Medicine; Instructor in Global Health and Social Medicine
Claire-Cecile Pierre, MD, an Instructor in Medicine and Instructor in Global Health and Social Medicine, is the associate chief medical officer and vice president of Community Health and Brigham and Women's Hospital, a role she assumed in November 2021.
In this role, Pierre leads the Center for Community Health and Health Equity (CCHHE) and serves as the clinical and programmatic leader of Southern Jamaica Plain Health Center and Brookside Community Health Center.
Trained in Internal Medicine at the Cambridge Health Alliance and Board Certified in Clinical Informatics, Pierre holds decades of experience in the use of technology to improve the quality of care in community health centers. With a career focused on health equity, Pierre seeks to encourage healthcare innovations that appropriately center and value the expertise of patients and communities. Pierre also holds decades of experience in global health focusing on health systems strengthening after disasters. She has responded to multiple outbreaks, including HIV, Cholera, Zika and COVID 19.