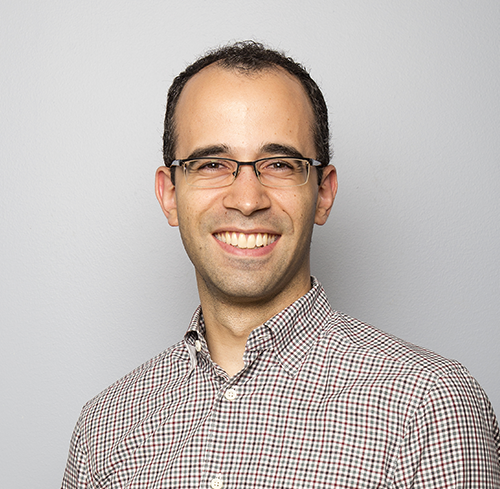 Gustavo E. Velásquez, MD, MPH
Instructor in Medicine, Harvard Medical School
Research Associate in Global Health and Social Medicine, Harvard Medical School
Associate Physician, Division of Infectious Diseases, Brigham and Women's Hospital
Gustavo E. Velásquez, MD, MPH is an associate physician in the Division of Infectious Diseases at Brigham and Women's Hospital (BWH). He is an instructor in the Department of Medicine and a research associate in the Department of Global Health and Social Medicine at Harvard Medical School. Dr. Velásquez received an MD from the Northwestern University Feinberg School of Medicine and an MPH from the Harvard T.H. Chan School of Public Health. He completed a residency in Global Health Equity and Internal Medicine at Brigham and Women's Hospital in and a fellowship in Infectious Diseases at Massachusetts General Hospital and Brigham and Women's Hospital. Dr. Velasquez is a prior recipient of the Ronda Stryker and William Johnston Fellowship in Global Health and Social Medicine. At BWH, Dr. Velásquez attends on the inpatient general infectious disease and HIV consultation service and staffs the BWH Tuberculosis Clinic.
Dr. Velásquez's research interest is to develop safe, tolerable, and effective treatment regimens for drug-susceptible and drug-resistant tuberculosis (TB). He has experience in programmatic evaluations of multidrug-resistant tuberculosis (MDR-TB) screening and drug-resistance testing in Peru; in outcomes research evaluating MDR-TB regimen composition and TB/HIV coinfection management in the Russian Federation and Peru; and in a Phase 2B dose-ranging clinical trial of high-dose rifampin for drug-susceptible TB in Peru (HIRIF, ClinicalTrials.gov NCT01408914).
Dr. Velásquez works with Carole Mitnick, ScD and the endTB consortium (endTB.org) as a co-investigator in an ongoing multi-country Phase 3 clinical trial evaluating novel shortened oral regimens for fluoroquinolone-susceptible MDR-TB (endTB, ClinicalTrials.gov NCT02754765) and its pharmacokinetic and pharmacodynamic sub-study (PandrTB, ClinicalTrials.gov NCT03827811). He is a co-investigator in a forthcoming Phase 3 clinical trial for fluoroquinolone-resistant MDR-TB (endTB-Q, ClinicalTrials.gov NCT03896685). Dr. Velásquez is also an investigator in the AIDS Clinical Trials Group's TB Transformative Science Group.