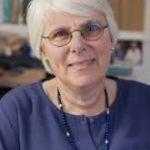 Judith Sullivan Palfrey, M.D.
T. Berry Brazelton Professor of Pediatrics; Professor of Global Health and Social Medicine
Dr. Palfrey is the T. Berry Brazelton professor of pediatrics and professor of global health and social medicine at Harvard Medical School, former chief of the Division of General Pediatrics at Boston Children's Hospital, and 2009–2010 president of the American Academy of Pediatrics. She was named executive director of Let's Move! a program developed by First Lady Michelle Obama to target childhood obesity. Her research has focused on the delivery of community services to children—particularly children and youth with special health care needs—and the ways in which pediatricians could address social determinants of health as part of their routine pediatric professional responsibility. Her research team investigated the impact of the Individuals with Disabilities Education Act on children across the country in terms of the inclusion of children with special needs into special educational programs. A proponent of the medical home, she and her team carried out one of the first studies of the feasibility of providing the medical home. Her leadership led to the development of Project School Care, a program designed to help children assisted by medical technology to benefit from participation in school. She was also a member of the Brookline Early Education Project (BEEP) team and the principal investigator of the 25-year follow-up of BEEP, which documented the educational, health, and mental health benefits of an integrated early-childhood program. She is working with the Un Buen Comienza team in Santiago, Chile, on a project that takes its roots from BEEP and Project Head Start. She is also the principal investigator of Opening Doors, a National Institute of Disability and Rehabilitation Research–funded project to investigate inclusive services for children with special health care needs from underserved communities. Dr. Palfrey has championed community medicine and pediatric advocacy, serving as the national director of the Annie Dyson Community Pediatrics Training Initiative. This national program has had a major impact on the training of pediatric residents and on the children and families they serve. Dr. Palfrey is the author of more than 100 papers on community medicine and advocacy, as well as the books Community Child Health (Praeger, 1994) and Child Health in America: Making a Difference through Advocacy (Johns Hopkins Press, 2006).
Department of Pediatrics, Boston Children's Hospital Center for Global Health, Boston Children's Hospital