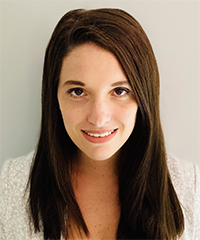 Meredith Brooks, PhD
Instructor in Global Health and Social Medicine, Harvard Medical School
Meredith Brooks, PhD, MPH is an Instructor in Global Health and Social Medicine at Harvard Medical School. She has been in the Department since 2011 working on a wide variety of tuberculosis (TB) research projects, including international clinical trials to evaluate the safety and efficacy of TB treatments. Dr. Brooks obtained her PhD in Population Health in 2017, and previously an MPH in 2013, from Northeastern University. Her dissertation work was dedicated to applying more robust methodologies to reduce bias in the analyses of observational cohort data-- specifically, TB treatment cohort analyses. After graduating she completed a two-year postdoctoral fellowship under Professor Mercedes Becerra, focusing on TB epidemiology.
Dr. Brooks' research interests include identifying effective implementation strategies to detect exposed individuals, with a particular interest in children, at high-risk of developing TB disease. Aims of her current projects include:
to characterize the geospatial heterogeneity of TB, drug resistance, and associated individual- and neighborhood-level risk factors to inform targeted screening interventions and resource allocation;
to identify risk factors for TB infection, TB disease progression, and poor treatment outcomes in children and adolescents, for whom guidelines are deficient; and
to refine screening algorithms to better categorize children with TB disease and infection.
Dr. Brooks is an epidemiologist working with the Zero TB Initiative (https://www.zerotbinitiative.org) on their quest to utilize proven, comprehensive, community-based approaches to move high-burden areas closer towards TB elimination. She also works with the START Coalition (https://start-coalition.org) in designing a series of pilot programs, including seroprevalence surveys, across the US to create Covid-safe communities.