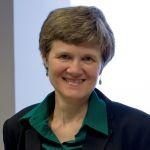 Norma Clara Ware, Ph.D.
Associate Professor of Medicine
Research Interests
Social and behavioral dimensions of HIV treatment and prevention in sub-Saharan Africa
Delivery of health care in settings of economic scarcity
Use of antiretrovirals to prevent HIV/AIDS acquisition
Use of qualitative methods for health research
Current Projects
Optimizing Delivery of ART/PrEP for HIV Prevention through Qualitative Research
HIV self-testing and PrEP to increase treatment and prevention uptake among male partners and improve postpartum ART use in PMTCT B+ programs in Uganda
Optimizing ART delivery through community-based ART initiation, delivery, and monitoring in South Africa and Uganda
Integrated PrEP and ART delivered in Ugandan public health clinics to improve HIV and ART outcomes for HIV serodiscordant couples
Real World Adherence to PrEP in HIV Serodiscordant African Couples
Antiretroviral therapy adherence in early stage HIV disease
Norma C. Ware is a medical anthropologist and associate professor in the Department of Global Health and Social Medicine, Harvard Medical School. Dr. Ware conducts research on social and behavioral dimensions of HIV treatment and prevention in sub-Saharan Africa. Current research topics include: (1) evaluation of an integrated strategy for delivering antiretroviral therapy (ART) and antiretrovirals for pre-exposure prophylaxis (PrEP) to East African HIV serodiscordant couples; (2) evaluation of community-based HIV testing and ART delivery in South Africa and Uganda; (3) use of HIV self-testing and PrEP to facilitate linkage to HIV treatment and prevention services for male partners of HIV-infected pregnant women in Uganda; (4) adherence to antiretroviral medication for HIV prevention; and (5) adherence to antiretroviral therapy in early stage HIV disease. In carrying out her research, Dr. Ware partners with the Center for Global Health at Massachusetts General Hospital, Boston, MA; the International Clinical Research Center at the University of Washington, Seattle, WA; the Infectious Diseases Institute of Makerere University, Kampala, Uganda; Mbarara University of Science and Technology, Mbarara, Uganda; Jos University Teacing Hospital, University of Jos, Jos, Nigeria; Human Sciences Research Council, Pretoria, South Africa; and the Desmond Tutu HIV Foundation, Cape Town, South Africa. Dr. Ware teaches at Harvard Medical School and collaborates widely with colleagues interested in the application of qualitative methods to research on health. She also mentors junior investigators.
Affiliations:
Associate Professor, Department of Medicine, Division of Global Health Equity, Brigham and Women's Hospital