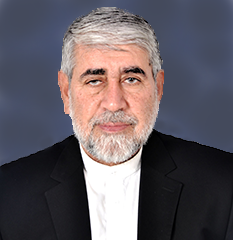 Dr. Said Habib Arwal is a graduate of Kabul Medical University and has a master's degree in applied Community Change & Conservation University of Future Generations, West Virginia, USA. He is a Trainer of Public Health for Global Health and a Guest Lecturer, in Oslo and Tromso Universities Norway. Graduated from UNITAR Leadership and Management fellowship program, Graduated from ILDC (International Leadership Development Course) by Asian Heath Institute AHI ( Asian Health Institute )- Japan, Graduated from International Community Health Diploma Course Oslo University, Norway, Graduated from (CBSD) Community- Based Social Development Agha Khan University AKU, Karachi, Pakistan, Founder and Director of Community Based Health Care Program MoPH. In his last position as NCD&I Director with MoPH Afghanistan. I have extensive experience in providing technical advice and capacity development, evaluating the situation of the health system response to non-communicable diseases (NCD). Contribution to the development and revision of national strategy, guidelines, and plans for NCD. facilitating the implementation of the NCD programs in coordination and collaboration with the MoPH, strengthening health system response to NCD through capacity-building activities.
Said has experience planning, developing, and implementing tools, policies, and guidelines for  the APEN package for MoPH and has experience of conducting training and training master trainers for APEN package training. He has experience in proofreading training materials. Said also coordinates, collaborates, and manages the effective provision of health services in particular NCDI services across the country. He is a member of the Global NCDI Network, and coordinator of the Afghanistan NCDI Network. Where he coordinates with stakeholders and ensures the desired outcomes for the health system of Afghanistan. He has developed project reports, the scope of work, and budgets and facilitated training sessions for the effective provision of health services
Said enjoys promoting teamwork, relationship building, communicating, and information gathering effectively while working under difficult circumstances and demonstrating accountability and commitment in a result-oriented manner.
Said was selected as the first Afghan Health Hero (nominated by the Minister of Health and the Health Sector stakeholders), nominated as World Health System Hero by JHU/ DIFID 2016.
Awarded from Minister of Public Health Afghanistan for the best performance in prevention and management of NCDI across the country 2018
Director for MoPH Non- Communicable Disease & Injuries Control Program Mar 2017 - Jun 2021 Ministry Of Public Health, Kabul