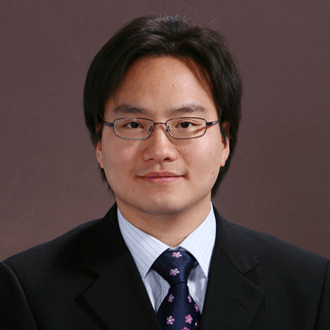 Sangchul Yoon, MD, PhD
Visiting Associate Professor of Global Health and Social Medicine, Harvard Medical School
Dr. Yoon is associate research professor in the Department of Medical Humanities and Social Sciences at Yonsei University College of Medicine in Seoul, South Korea. He is joining us as visiting associate professor while he pursues research on the impact of cataract surgery on a rural development program in Malawi as well as surgical issues in women's health in various low- and middle-income countries. Prof. Yoon will work with the Program in Global Surgery and Social Change (PGSSC) team on development of National Surgical, Obstetric and Anesthesia Planning (NSOAP) for Southeast Asian countries, focusing on Vietnam, where he has worked on global health projects. He also will contribute to mentoring PGSSC research fellows and visiting graduate students.
1.     Yoon S, An S, Noh DH, Tuan LT, Lee J. Effects of health education on adolescents' non-cognitive skills, life satisfaction and aspirations, and health-related quality of life: A cluster-randonized controlled trial in Vietnam. PLoS One 2021 Dec doi.org/10.1371/journal.pone.
0259000
 
2.     Truong DTT, Kang JM, Tran NTH, Phan LT, Nguyen HT, Ho TV, Nguyen TTT, Hoang PL, Pham TMT, Nguyen TD, Hoang TA, Luong QC, Pham QD, Ahn JG, Yoon S, Nguyen TV, Yeom JS. Rotavirus genotype trends from 2013 to 2018 and vaccine effectiveness in southern Vietnam. International Journal of Infectious Diseases 105 (2021) 277-285
3.     Kim MS, Park KB, Yoon S. Re-imagining Universal Health Coverage: Safe and Affordable Surgery. J Int Dev Coop 2021; 16(1):119-141
4.     Oh K, Kang HM, Leem D, Lee H, Seo KY, Yoon S. Early detection of diabetic retinopathy based on deep learning and ultra-wide-field fundus images. Sci Rep. 2021(11):1897
 
5.     Lee HY, Li Q, Wang K, Hendrix S, Lee J, Yoon S, Huy NVQ. Is Pap test awareness critical to pap test uptake in women living in rural Vietnam? Asian Pac Cancer Prev, 2021 (22) 253~258
6.     Heo JN, Sung MD, Yoon S, Jang J, Lee W, Han D, Kim HJ, Kim HK, Han JH, Seog W, Ha B, Park YR. A Patient self-check-up App for COVID-19: Development and Usage Pattern Analysis. Journal of Medical Internet Research. 2020;22(11):e19665
 
7.     Jun I, Han SH, Shin HS, Kim J, Kim EK, Kim TI, Yoon S, Seo KY. Comparison of ophthalmic toxicity of light-emitting diode and organic light-emitting diode light sources. Sci Rep. 2020 Jul 14:10(1):11582. doi:10.1038/s41598-020-68565-3.
8.     Lee H, Kim HK, Shin HS, Han SJ, Yoon S, Seong JK, Seo KY. Evaluation of. Actors related to Anesthesia-induced Lens opacity in experimental mice. Laboratory Animal Research, 36(1):1-28, 2020
 
9.     Yoon S, Kim HY, Kim JW,Kim SH, Seo KY, Kim SY. A Current Status of Teleophthalmololgy in Low- and Middle-Income Countries: Literature Review. J Glob Health Sci. 2019 Dec;1(2):341
10.  Han KE, Yoon S, Jun RM, Kim TI, Kim EK, Seo KY. Conjunctival Flap with Biodegradable Collagen Matrix Implantation for the Treatment of Scleromalacia after Periocular Surgery. Ocul Immunol Imflamm. 2018 Feb 8:1-8
11.  Jung J, Hur YS, Jeong J, Lee JY, Yoo A, Yoon S, Lee JW. Perceptions on Korea's ODA: Results from the Surveys in Vietnam NRC Korea Cooperative Research Series 2017-06-01
12.   Yoon S, Kim ED, Song MS, Han SJ, Park TK, Choi KS, Seo KY. Eyedrop vaccination-induced systemic and mucosal immunity against influenza virus in ferrets. PLoS One. 2016 Jun 22:11(6):e0157634
13.  Kim ED, Han SJ, Hyun YH, Yoon S, Choi KS, Seong BL, Seo KY. Inactivated Eyedrop Influenza Vaccine Adjuvanted with Poly(!:C) Is Safe and Effective for Inducing Protective Systemic and Mucosal Immunity. PloS One. 2015 Sep 10
14.  Han SJ, Min HJ, Yoon S, Ko K, Park SJ, Yoon JH, Shin JS, Seo KY. HMGB1 in the pathogenesis of ultraviolet-induced ocular surface inflammation. Cell Beath and Disease (2015) 6,e;doi;10.103
15.  Jung JW, Lee YJ, Yoon S, Kim TI, Kim EK, Seo KY. The long-term result of maintenance treatment with tacrolimus ointment in chronic ocular graft-versus-host disease. Am J Ophthalmol. 2015 Mar;159(3):519-27
16.  Kim DH, Yoon KC, Seo KY, Lee HS, Yoon S, Sotozono C, Ueta M, Kim MK The role of systemic immunomodulatory treatment and prognostic factors on chronic ocular complications in Stevens-Johnson syndrome. Ophthalmology. 2015 Feb;122(2):254-64
17.  Choi KS, Yoon S, Rim TH, Han SJ, Kim ED, Seo KY. Effect of voriconazole and ultraviolet-A combination therapy compared to voriconazole single treatment on Fusarium solani fungal keratitis. J Ocul Pharmacol Ther. 2014 Jun;30(5):381-6.
18.  Han KE, Yoon S, Ahn JM, Nam SM, Stulting RD, Kim EK, Seo KY. Evaluation of dry eye and meibomian gland dysfunction after cataract surgery. Am J Ophthalmol. 2014 Jun;157(6):1144-1150
19.  Lee KH, Rhiu S, Yoon S, Seo KY. Conjunctival mini-flap operation for restrictive strabismus after periocular surgery. Am J Ophthalmol. 2013 Dec;156(6):1244-1251
20.  Lee SY, Han SJ, Nam SM, Yoon S, Ahn JM, Kim TI, Kim EK, Seo KY. Analysis of tear cytokines and clinical correlations in Sjögren syndrome dry eye patients and non-Sjögren syndrome dry eye patients. Am J Ophthalmol. 2013 Aug;156(2):247-253
21.  Yoon S, Seo KY The safety and effectiveness of cosmetic wide conjunctivectomy with postsurgical mitomycin C to treat chronic hyperemic conjunctiva.Cornea. 2013 Mar;32(3):379
22.  Jung JW, Yoon S, Han DH, Chi M. Metastatic renal cell carcinoma to the orbit and the ethmoid sinus. J Craniofac Surg. 2012 Mar;23(2):e136-8