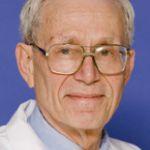 Edward Lowenstein, M.D.
Henry Isaiah Dorr Distinguished Professor of Research and Teaching in Anaesthetics and Anaesthesia
Dr. Lowenstein is Henry Isaiah Dorr distinguished professor of anesthesia and professor of medical ethics. He spent three decades as a cardiac anesthesiologist at Massachusetts General Hospital (MGH) before serving as anesthetist-in-chief at Beth Israel Deaconess Medical Center. After taking the Division of Medical Ethics fellowship in 1997–98, he returned to the MGH Department of Anesthesia and Critical Care as provost. He has edited a book on the enduring contributions of Henry K. Beecher to medicine, science, and society and teaches Harvard Medical School students several courses stressing ethics, professionalism, and end-of-life care. His present research interests are in access to medical care, socioeconomic determinants of health, and the relative importance of socioeconomic status and medical care to health status. In 2005, Dr. Lowenstein received the William Silen Lifetime Achievement in Mentoring Award from Harvard Medical School.