Paul Farmer, MD, PhD
1959-2022
Paul Edward Farmer (October 26, 1959 – February 21, 2022) was the Kolokotrones University Professor at Harvard University and Chair of the Department of Global Health and Social Medicine at Harvard Medical School. He was also Chief of the Division of Global Health Equity at Brigham and Women's Hospital, Boston. Dr. Farmer was revered in the Department as an inspirational medical anthropologist and physician who brought remarkable awareness to social inequalities, dedicated his life to improving health care for the world's poorest people, and held the firm belief in health care as a human right.
He held an MD and PhD from Harvard University. He was Co-founder and Chief Strategist of Partners In Health (PIH), an international nonprofit providing direct health care services to those living in poverty, and broadly advocated for policy change on their behalf.
Dr. Farmer was coined, "the man who would cure the world," by Pulitzer Prize-winning author Tracy Kidder in the book Mountains Beyond Mountains, and it was a worthy title for him.
Dr. Farmer was recognized with numerous honors, including the Public Welfare Medal from the National Academy of Sciences, the Berggruen Prize for Philosophy and Culture, the Margaret Mead Award from the American Anthropological Association, the Outstanding International Physician (Nathan Davis) Award from the American Medical Association, a John D. and Catherine T. MacArthur Foundation Fellowship, and, with his PIH colleagues, the Hilton Humanitarian Prize. He was also a member of the National Academy of Medicine and of the American Academy of Arts and Sciences
As part of this work, Dr. Farmer lived in Haiti and Rwanda with hopes to educate and accompany generations of new doctors in the field. He was working at the University of Global Health Equity in Butaro, Rwanda when he died in his sleep of an acute cardiac event leaving a noticeable void in the Department of Global Health and Social Medicine and around the world, and especially in the hearts and minds of those who knew him.
His scholarly legacy includes extensive writings on health, human rights, and the consequences of social inequality. His most recent book is Fevers, Feuds, and Diamonds: Ebola and the Ravages of History. Other titles include In the Company of the Poor: Conversations with Dr. Paul Farmer and Fr. Gustavo Gutierrez; Reimagining Global Health: An Introduction; To Repair the World: Paul Farmer Speaks to the Next Generation; Haiti After the Earthquake; Partner to the Poor: A Paul Farmer Reader; Pathologies of Power: Health, Human Rights, and the New War on the Poor; Infections and Inequalities: The Modern Plagues; The Uses of Haiti; and AIDS and Accusation: Haiti and the Geography of Blame. Tracy Kidder's book, Mountains Beyond Mountains: The Quest of Dr. Paul Farmer, A Man Who Would Cure the World, chronicles the development of Dr. Farmer's work in Haiti and beyond.
Experience the March 4, 2022 candlelight vigil for Dr. Farmer here.
---
A collection of stories about Paul Farmer
---
Gift to Honor Legacy of Global Health Champion Paul Farmer
Cummings Foundation commits $50 million for alliance between HMS, University of Global Health Equity in Rwanda
By JAKE MILLER January 10, 2023 ResearchEducationCare Delivery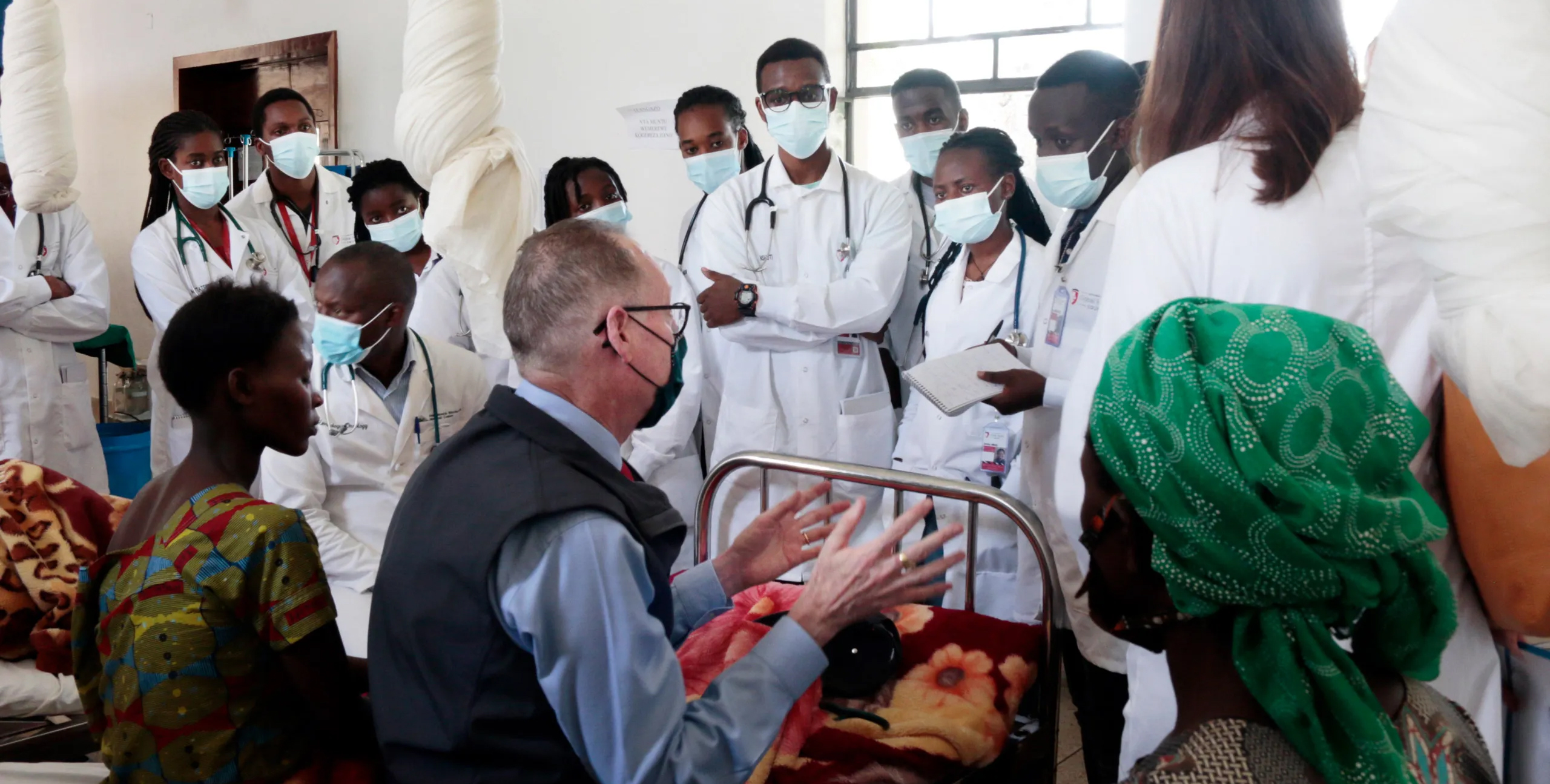 ---
Harvard Honors Paul Farmer's Legacy
By JAKE MILLER October 1, 2022 ResearchEducationCare Delivery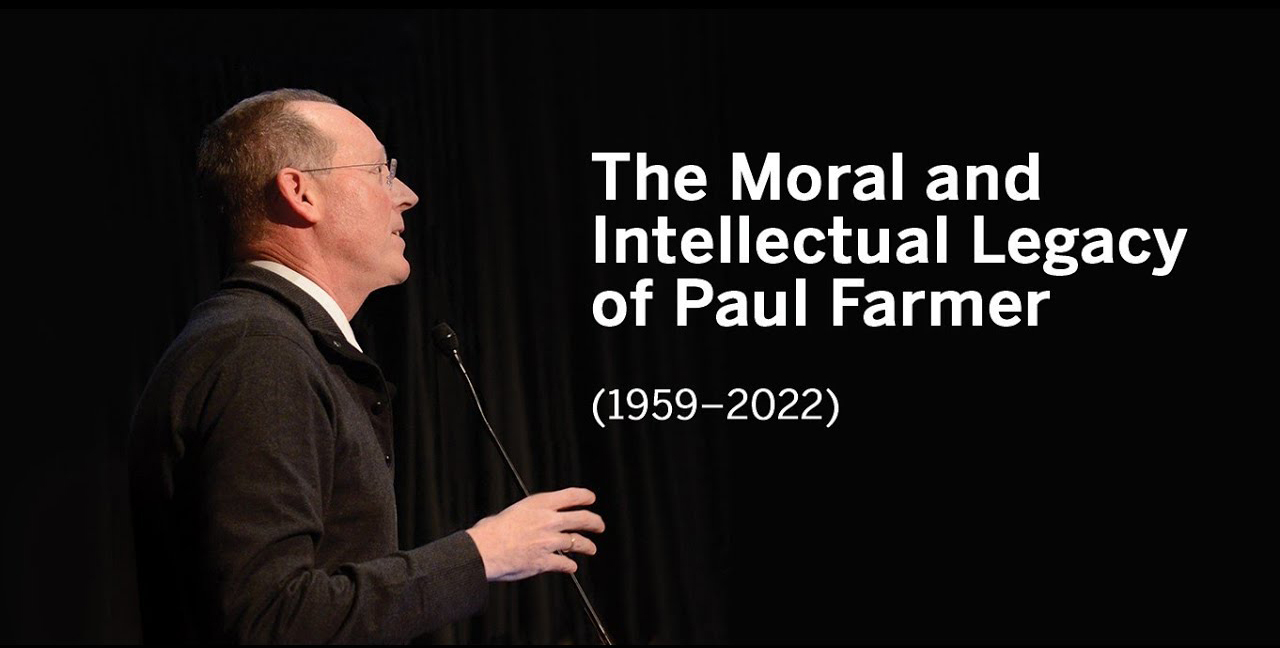 ---
In Memoriam: Paul Farmer
By HMS COMMUNICATIONS February 21, 2022 ResearchEducationHMS Community
HMS global health pioneer Paul Farmer died in Rwanda on Feb. 21 at the age of 62. Image: Gretchen Ertl
---
Irrigating the Clinical Desert
By SONIA EPSTEIN | Brigham and Women's June 23, 2021 ResearchCare Delivery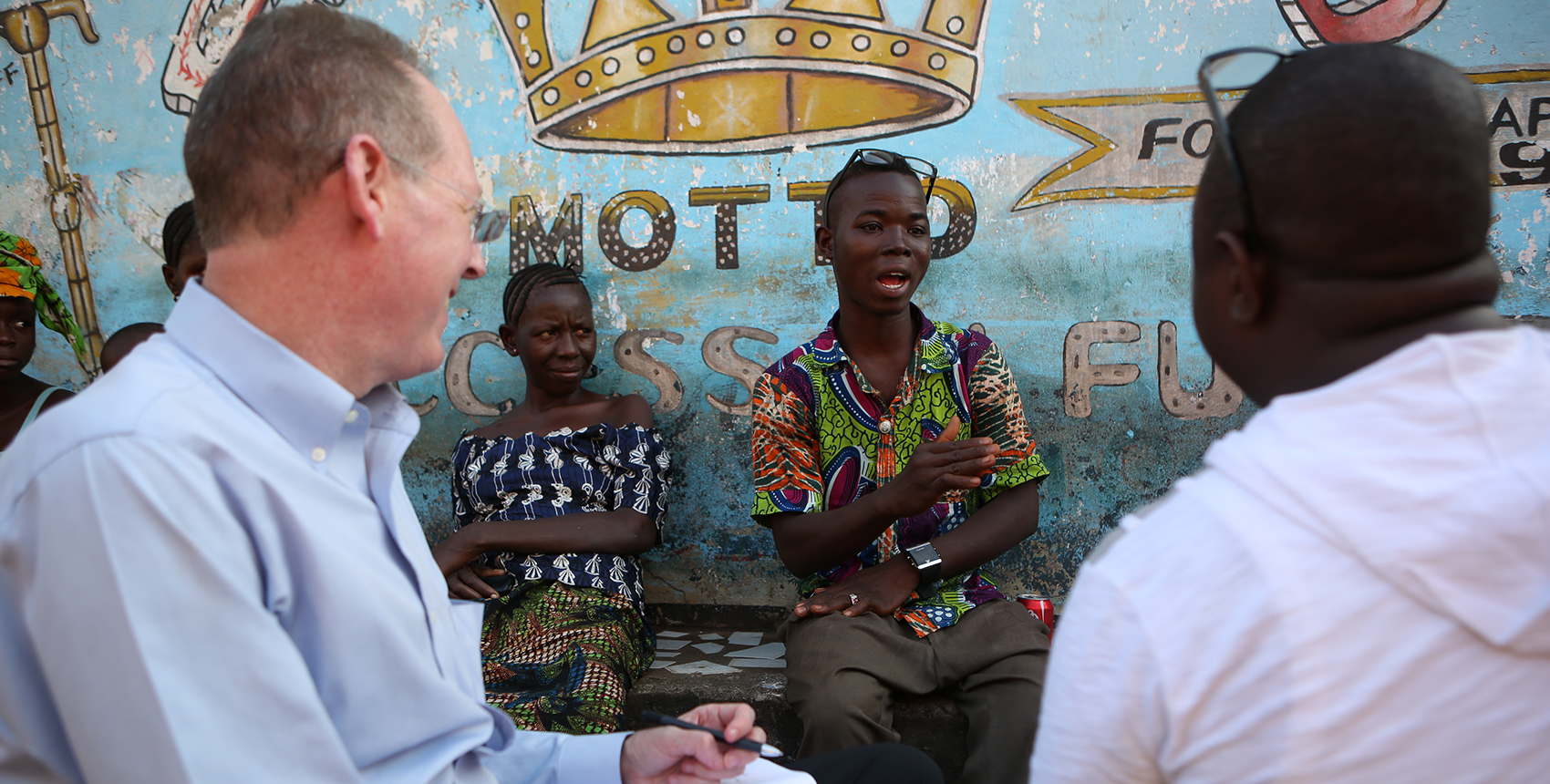 ---
New Beginnings
By JAKE MILLER February 6, 2019 ResearchEducationCare Delivery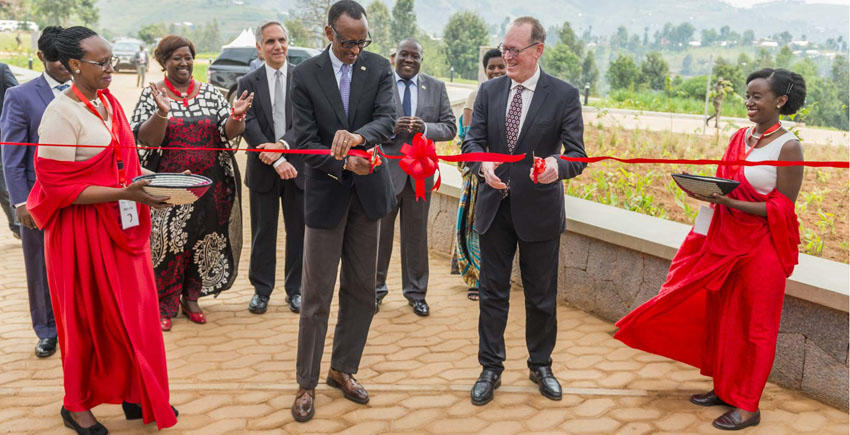 ---
Supporting the Future
By M.R.F. Buckley September 18, 2018 EducationHMS Community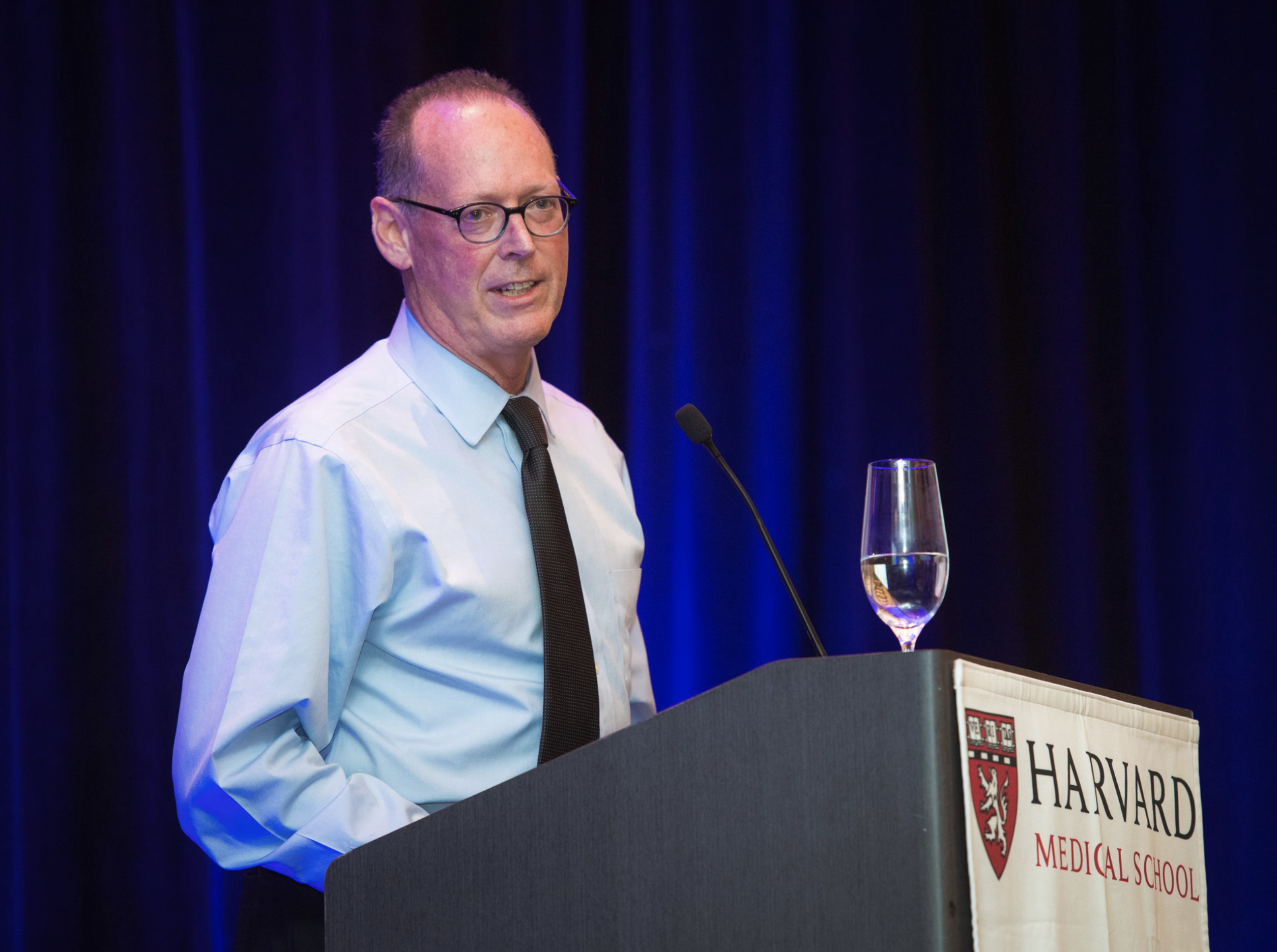 ---
Real Resolve
BY ALVIN POWELL | Harvard Gazette September 24, 2021 Care Delivery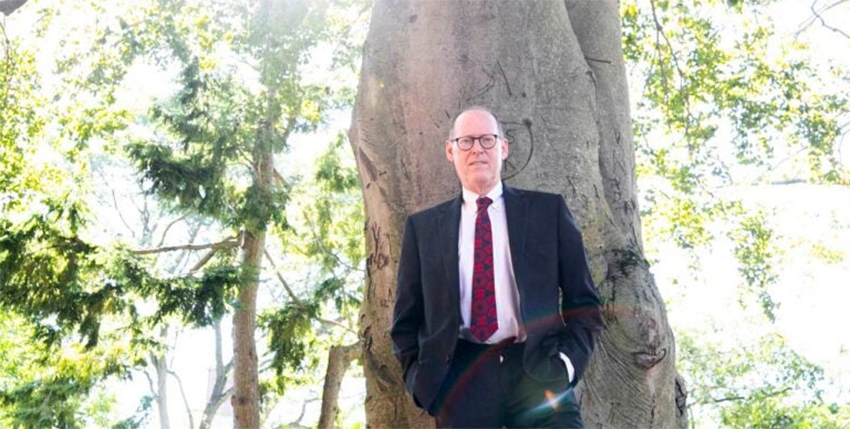 ---
Bending the Arc
New documentary illuminates global health equity
By JAKE MILLER September 29, 2017