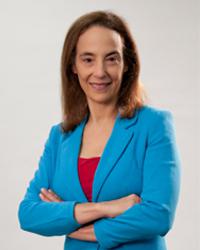 Sue Ellen Levkoff, ScD
Lecturer on Global Health and Social Medicine
Sue Levkoff is a professor in College of Social Work and Endowed Chair in SeniorSMART, a SmartState Center of Economic Excellence. Prior to joining the University of South Carolina in 2010, Levkoff was associate professor in the Harvard Medical School Department of Psychiatry at Brigham and Women's Hospital. She continues to hold an appointment as part-time lecturer in the Harvard Medical School Department of Global Health and Social Medicine.
Levkoff's research focuses on gerontology, gerontechnology, and disparities related to Alzheimer's disease and related disorders. She is involved in technology-based research on topics including, mHealth to monitor medication adherence among older HIV+ African Americans, remote monitoring to prevent hospital readmissions in older African Americans discharged with a diagnosis of congestive heart failure, and mHealth to improve sleep in older adults with Alzheimer's disease and related disorders.
Levkoff currently serves as principal investigator on the National Institute on Aging-funded Carolina Center on Alzheimer's Disease and Minority Research, a state-wide collaboration that provides research mentorship and education on determinants of ADRD disparities for underrepresented minority faculty at three South Carolina Historically Black Colleges and Universities. She is also principal investigator on an NIA-funded R25 grant to establish the South Carolina-Advancing Diversity in Aging Research program, which provides research training in aging and STEM to undergraduates at five South Carolina HBCUs. Levkoff is an MPI on the National Institutes of Mental Health-funded U19 Partnership in Implementation Science for Geriatric Mental Health Cluster-randomized trial in Thailand.
Levkoff served as editor-in-chief of Ageing International for 13 years (2006-2019). She currently serves as associate editor for both the International Journal of Gerontechnology and Frontiers in Public Health and Health Promotion.
In 2017, Levkoff received the Breakthrough Leadership in Research Award from the Office of the Vice-President of Research at UofSC. She was inducted into the Society for Social Work and Research as an American Academy of Social Work and Social Welfare Fellow in 2019.
Address: 
Professor of Social Work
Hamilton College - University of South Carolina, Columbia
Research Expertise
Gerontology

Aging

Alzheimer's Disease

Managed care