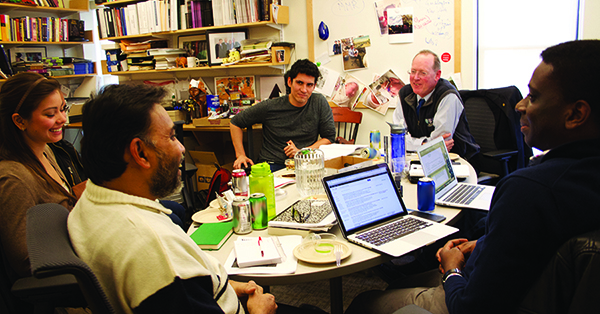 Program Details
The MMSc-GHD program spans two years. During year one, students take classes across Harvard University. During year two, students complete an on-site mentored research project.
*Please note that this program does not offer clinical training and that there is neither coursework nor project work involving direct patient care.
Timeline
Review a timeline for the 2017-2019 program.
Thesis
Each MMSc-GHD student completes a mentored on-site thesis project in global health. More information on these thesis projects are available at the students and alumni page.
Costs
Program costs are detailed on the HMS Masters' page—please be certain to click on the link to get the Global Health Delivery Cost of Attendance.
The Harvard Medical School MMSc degree programs are financial need-blind in their candidate selection process and have no knowledge of a candidate's financial situation nor do they consider ability to pay in the evaluation of a candidate's application.
Students accepted into the MMSc degree programs have access to financial assistance through federal and private loans and the individual academic program's resources. Due to limited resources, the program cannot guarantee to meet the financial need of all students.
To Apply
Details on the application process are found on our application information page. Sign up to receive e-mail updates about the MMSc-GHD here.
If your question is not answered in our Frequently Asked Questions, please e-mail Christina Lively.