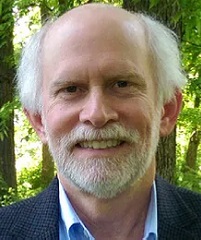 D Scott Corlew, MD
Lecturer on Global Health and Social Medicine
Scott Corlew's focus is on surgical development and the economic value of surgical services in the developing world. He is a plastic surgeon, and previously practiced primary care in the National Health Service Corps and practiced general surgery prior to plastic surgery training. He served as Chief Medical Officer of Resurge International where he worked to develop surgical capacity and delivery in South Asia, Central and South America, and sub-Saharan Africa. He has degrees from Vanderbilt (BA), Emory (MD), and Harvard School of Public Health (MPH).
Address
Harvard Medical School
Department of Global Health and Social Medicine
641 Huntington Avenue
Boston, Massachusetts 02115
A plastic surgeon and general surgeon by training, Scott Corlew's research interests are in the assessment and facilitation of surgical care delivery in low- and lower-middle income countries, and in economic evaluation of health care delivery.  His major specific role at PGSSC is in facilitating National Surgical, Obstetric, and Anesthesia Plans in LMICs, particularly in the Southern Africa Development Community.