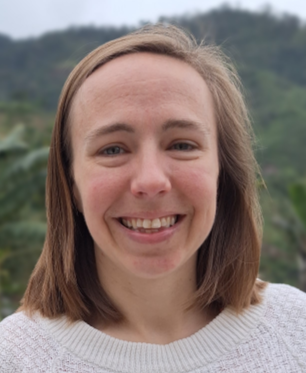 Research Fellow in Global Health and Social Medicine
Michelle Evans is a Research Associate at Pivot, a health-system strengthening non-governmental organization based in southeastern Madagascar, conducting both basic and applied research in support of the organization's programmatic activities.

Dr. Evans received her PhD in Integrative Conservation and Ecology from the Odum School of Ecology at the University in Georgia. Her doctoral research aimed to better understand socio-ecological drivers of variation in mosquito-borne disease in urban areas, focusing on the Southeastern United States and Bengaluru, India. Trained as a disease ecologist, she currently works at the intersection of disease ecology and public health, developing geostatistical models and open-source tools to be used in the field by public health actors.

Dr. Evans' work has been recognized for its interdisciplinarity, receiving the Rachel Carson award for Best Paper by an Early Career Researcher in 2022 from the British Ecological Society. Her work has been supported by a Graduate Research Fellowship from the National Science Foundation and a Digital Technology Development Award from the Wellcome Trust.
Dr. Evans' research applies disease ecology in the context of health system strengthening. She draws on ecological theory and methods to understand the role of socio-environmental systems on population health, and operationalizes this knowledge to support health-system strengthening interventions at the local scale. As an integrative researcher, she works across disciplinary and professional boundaries, bringing together multiple epistemologies and perspectives in conversation to create frameworks to better understand and disrupt the poverty-disease cycle.