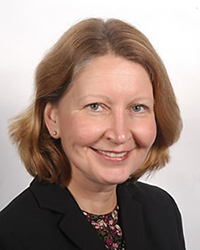 Rosemary B. Duda, MD
Associate Professor of Surgery and Department of Global Health and Social Medicine Affiliate
A disease burden analysis of garment factory workers in Bangladesh: proposal for annual health screening.
Authors: Authors: Solinap G, Wawrzynski J, Chowdhury N, Zaman H, Abid T, Hoque TA, Afrooz S, Hamid I, Tanjin R, Tabassum CT, Paramita P, Duda RB, Abid MR.
Int Health
View full abstract on Pubmed
Perception of risk for hypertension and overweight/obesity in Cape Coast, Ghana.
The health of adult women in Accra, Ghana: Self-reporting and objective assessments 2008-2009.
Teaching rural women in Nicaragua the principles of breast health.
The health of the "older women" in Accra, Ghana: results of the Women's Health Study of Accra.
Clinic visits and cervical cancer screening in accra.
Earthquake Haiti: Surgical experiences from the Field, the Ship, and a Hospital
Authors: Authors: Duda RB
AWS Connections

Contraceptive use by women in Accra, Ghana: results from the 2003 Accra Women's Health Survey.
Sexually transmitted infections and health seeking behaviour among Ghanaian women in Accra.