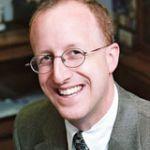 Scott Harris Podolsky, M.D.
Professor of Global Health and Social Medicine
History of 19th- and 20th-century therapeutics and medical evolution, with a focus on the history of antibiotics, the evolving authority of the controlled clinical trial, and relationships among physicians, medical journals, the pharmaceutical industry, and governmental agencies.
Dr. Podolsky has co-authored Generation of Diversity: Clonal Selection Theory and the Rise of Molecular Immunology (1997), authored Pneumonia before Antibiotics: Therapeutic Evolution and Evaluation in Twentieth-Century America (2006), co-edited Oliver Wendell Holmes: Physician and Man of Letters (2009), and most recently authored The Antibiotic Era: Reform, Resistance, and the Pursuit of a Rational Therapeutics (2015).
Dr. Podolsky is Professor of Global Health and Social Medicine at Harvard Medical School and a primary care physician at Massachusetts General Hospital. Since 2006, he has served as the director of the Center for the History of Medicine based at the Countway Medical Library.
Dr. Podolsky graduated summa cum laude from Harvard College with a bachelor's degree in history and science. He graduated magna cum laude from Harvard Medical School.
Affiliation:
Center for the History of Medicine, Countway Medical Library
Regulating Antibiotics in an Era of Resistance: The Historical Basis and Continued Need for Adequate and Well-Controlled Investigations.
Antimicrobial stewardship and public knowledge of antibiotics.
Overdiagnosis and overtreatment over time.
The history and fate of the gold standard.
Overdiagnosis and Overtreatment over Time
Authors: Authors: Martin, SA, Podolsky SH, and Greene JA
Diagnosis

[Extended Essay] Review of Generic: The Unbranding of Modern Medicine
Authors: Authors: Podolsky SH
Studies in History and Philosophy of Biology and Biomedical Sciences

History Teaches Us That Confronting Antibiotic Resistance Requires Stronger Global Collective Action.
Authors: Authors: Podolsky SH, Bud R, Gradmann C, Hobaek B, Kirchhelle C, Mitvedt T, Santesmases MJ, Thoms U, Berild D, Kveim Lie A.
J Law Med Ethics
View full abstract on Pubmed
Serotherapy for Ebola: back to the future.
Metchnikoff and the microbiome.