Harvard Medical School Receives $50 Million Gift Establishing Paul Farmer Collaborative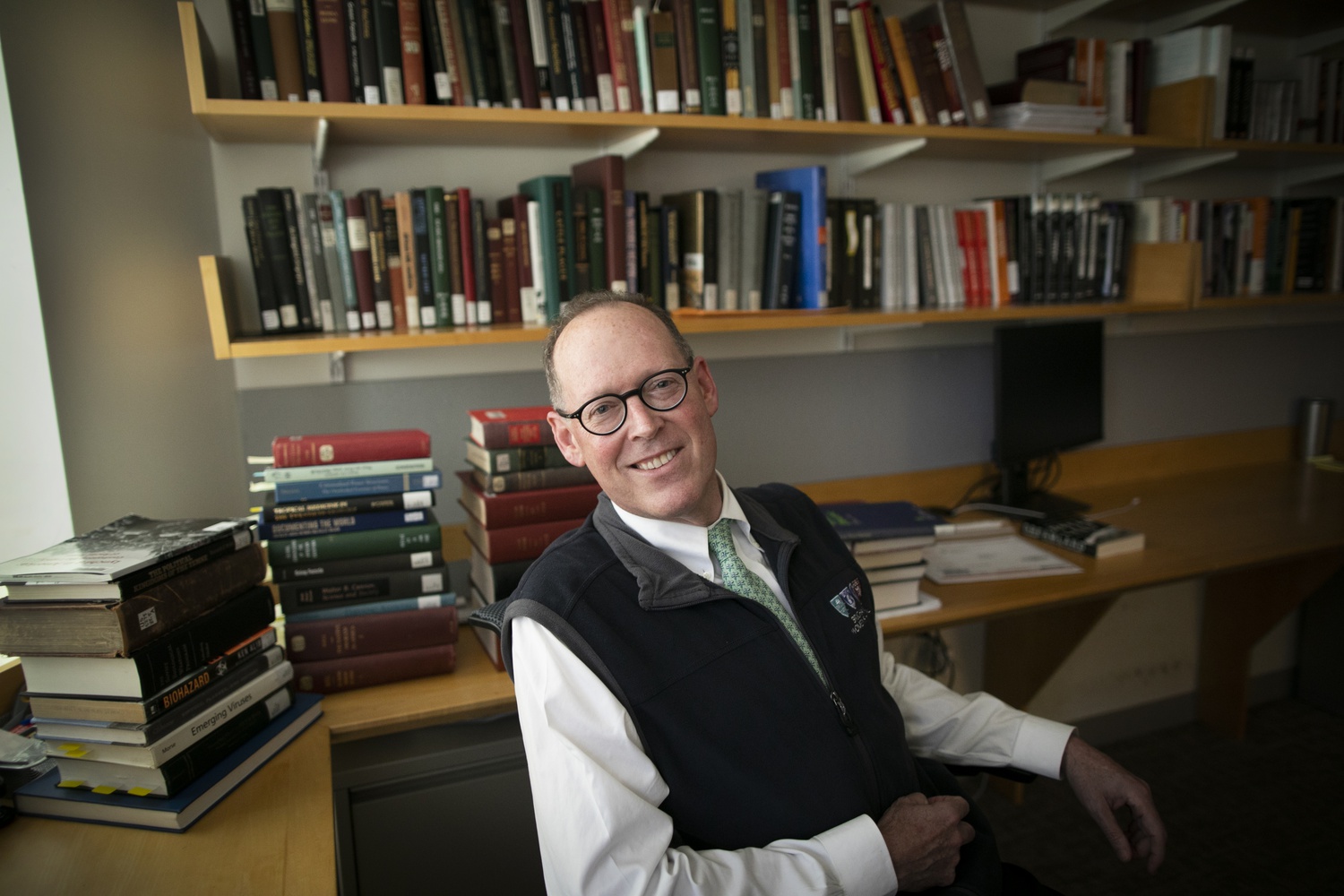 Harvard Medical School received a $50 million donation from the Cummings Foundation in support of the legacy of the late Paul E. Farmer, the school announced Tuesday.
The gift will establish the Paul Farmer Collaborative between HMS and the University of Global Health Equity in Rwanda. Paid over 10 years, the fund is meant to encourage exploration of social medicine at both institutions with a particular focus on the "development of sustainable and equitable health systems," according to a press release from HMS.
Specifically, the Paul Farmer Collaborative is meant to support research, clinical training, and the exchange of students and faculty between the two institutions. It will also fund the creation of an annual international conference and workshop on health care equity and endow the Cummings Foundation Professorship of Global Health Equity at HMS.
Tuesday's donation marks the biggest donation to HMS since 2018, when the school received a record-breaking $200 million from the Blavatnik Family Foundation.
Farmer — a renowned Harvard medical anthropologist, physician, and co-founder of global health nonprofit Partners in Health — died on Feb. 21 at the age of 62. Remembered for his tireless passion for teaching and deep humanity, Farmer battled health care inequality with a particular care for others. His efforts helped establish the University of Global Health Equity in Rwanda.
"During his all-too-brief time here with us, Paul was the vital physical link between Harvard and UGHE," Joyce Cummings, co-founder of the Cummings Foundation, said in the release. "In Paul's absence, it is critical that we act to ensure that this bond and his work endure."
Paul Farmer was a medical anthropologist and physician remembered for his passion for furthering health care equity. By Courtesy of Stephanie Mitchell/Harvard University
The Cummings Foundation donation marks one of the "most significant relationships" HMS has established in Africa, according to the release.
"This gift will allow us to continue Paul's transformative work and honor his vision to reshape health care delivery for marginalized populations and to connect HMS with the University of Global Health Equity," HMS Dean George Q. Daley said in the release.
"This gift is a powerful reminder that as a global community, we are only as strong as the most vulnerable among us, which Paul understood better than anyone," he added.
In addition to the $50 million, the Cummings Foundation also gifted $2 million to UGHE for a new residential facility for visiting faculty.
Jim Yong Kim, newly-appointed chancellor of UGHE and co-founder of Partners in Health, expressed his gratitude for the "transformative" gift.
"UGHE is training a new generation of leaders who will bring together the best evidence and a strong commitment to equity to improve health systems in East Africa and beyond," he said in the release. "Cummings Foundation's visionary gift will greatly facilitate the exchange of knowledge between students and faculty in Boston and Butaro."
The Cummings Foundation gift also honors University President Lawrence S. Bacow, who announced his plans to step down in June and will be succeeded by dean of the Faculty of Arts and Sciences Claudine Gay.
"Harvard is so grateful for Cummings Foundation's support to carry on Paul Farmer's important work," Bacow said in the release. "Through their thoughtful and generous philanthropy, Bill and Joyce have improved the lives of countless people throughout the world. This gift will build on their important work."
—Staff writer Claire Yuan can be reached at claire.yuan@thecrimson.com. Follow her on Twitter @claireyuan33.