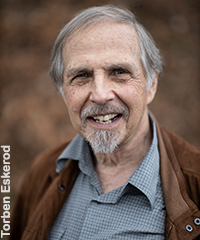 Arthur Michael Kleinman, MD
Professor of Medical Anthropology in the Department of Global Health and Social Medicine
Professor of Psychiatry at Harvard Medical School
Rabb Professor, Department of Anthropology, Harvard University Faculty of Arts and Sciences
Arthur Kleinman is a world-renowned psychiatrist and anthropologist who has taught for over 40 years in the Department of Global Health and Social Medicine at Harvard Medical School and in the Department of Anthropology, Harvard University, where he is the Rabb Professor. He chaired the former from 1989-2000, and the latter from 2004 through 2007; and he was the Presley Professor at HMS from 1993 through 2000. From 2008 to 2016 he directed Harvard's Asia Center as the Victor and William Fung Faculty Director. Kleinman is the sole author of 7 books, including The Illness Narratives; Rethinking Psychiatry; What Really Matters; and The Soul of Care. He is co-author of 4 others and co-editor of 29 other volumes, including Social Suffering; Culture and Depression; and World Mental Health. Arthur Kleinman has also authored or co-authored over 350 journal articles and book chapters and was the founding Editor-in-Chief of Culture, Medicine and Psychiatry from 1976-1986.
Kleinman has been the recipient of many awards, prizes and named lectureships: including, the Wellcome Medal of the Royal Anthropological Institute, the Franz Boas Award of the American Anthropological Association (their highest prize), the Doubleday Award (University of Manchester, U.K.), the Tanner Lecture (Stanford), the Hume Lecture (Yale), the Ming Fisher Lecture (Columbia), the William James Lecture (Harvard Divinity School), the Fei Xiaotong Memorial Lecture (Tsinghua University, Beijing), the Dean's Lecture (Washington University, St. Louis), the Lord Florey Lecture (University of Adelaide), and the Beattie-Smith Lecture (Melbourne University). He has delivered the Distinguished Lecture at NIH twice. He also has received an honorary doctorate from York University, Canada, as well as having been a Guggenheim Fellow. At Harvard, Kleinman has been a Harvard College Professor, received the Everett Mendelsohn Excellence in Mentoring Award in the Graduate School of Arts and Sciences, and has been awarded the Harvard Foundation's Distinguished Faculty Member Award.
Kleinman has received more than 60 grants, including from the NIH, NSF, Rockefeller Foundation, Carnegie Corporation, MacArthur Foundation, and so on. He has been elected to the National Academy of Medicine and the American Academy of Arts and Sciences. He has been a member of the Board of the Fogarty International Center, NIH and of the Council of Councils at NIH. He has held named Professorships at the University of Hong Kong and Leiden University (the Netherlands) and is an Honorary Professor at Tsinghua University, Fudan University and Central South University in China, and a visiting professor at Sun Yat-sen University and Chinese University of Hong Kong.
Kleinman's current research project is Harvard Social Technology for Global Aging Research Initiative, and he is also PI for the Social Technology for Eldercare in China grant from Harvard Global Institute (2019-2020). He has supervised over 100 PhD students (25 of whom are MD-PhDs) 50 MA students, and 200 post-doctoral fellows.
Kleinman's numerous publications have included works on social suffering, mental health, stigma, moral experience, and caregiving. Most recently, he co-edited a textbook on global health (Reimagining Global Health: An Introduction. 2013, UC Press), co-authored a book on moral life in China with his former students (Deep China. 2012, UC Press), and a book on humanitarianism in social sciences (A Passion for Society. 2016, UC Press). He is the author of What Really Matters: Living a Moral Life Amidst Uncertainty and Danger (OUP, 2006), Writing at the Margin: Discourse between Anthropology and Medicine (UC Press, 1995), and The Illness Narratives: Suffering. Healing and the Human Condition (Basic Books, 1988), amongst others. His new book is The Soul of Care: The Moral Education of a Husband and a Doctor (Penguin, 2019).
He is also the author of articles in The Lancet and New England Journal of Medicine on caregiving as moral experience; global mental health; values in health; reforming medical education via the medical humanities; the search for wisdom; and on culture, bereavement and psychiatry. He has co-authored articles on stigma and mental illness; on the appropriate uses of culture in clinical practice; and on medical anthropology.
His current project is a collaborative study of social technologies for aging and eldercare in China. Kleinman is a member of the National Academy of Medicine and the American Academy of Arts and Sciences.
__________________________________
Related Articles