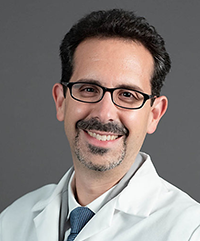 Asaf Bitton, MD
Associate Professor of Medicine
Affiliate, Department of Global Health and Social Medicine
As a practicing primary care physician and health systems innovator, my work centers on improving the measurement and delivery of primary care nationally and globally. I have a particular focus on the implementation and evaluation of new team-based models of primary care delivery, and their associated payment structures. In the past, I studied the epidemiology and control of non-communicable diseases in low and middle income countries, with a focus on global tobacco control.
In addition to my appointments at the Division of General Medicine at Brigham and Women's Hospital and the Department of Health Care Policy at Harvard Medical School, I direct the work at Ariadne Labs for the Primary Health Care Performance Initiative (www.phcperformanceinitiative.org). This joint effort with the Bill and Melinda Gates Foundation, the World Bank, the World Health Organization, along with Results for Development, aims to measure in both traditional and novel ways primary care functions and performance within low and middle income partner countries, with the goal of understanding variation in performance and tailoring improvement initiatives to address performance gaps.
I also serve as a Senior Advisor to the Comprehensive Primary Care initiative at the Center for Medicare and Medicaid Innovation. This national multi-payer initiative launched in 2012 combines payment reform and practice redesign to transform 474 primary care practices in 8 states over 4 years with the overarching goal of improving quality of care, patient experience, and reducing costs.
I practice primary care medicine and am the Assistant Medical Director at the Brigham and Women's Advanced Primary Care Associates, South Huntington, a patient-centered medical home practice in Jamaica Plain, MA.