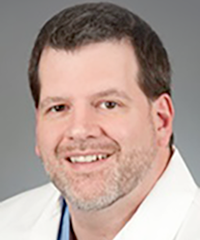 Craig McClain, MD
Associate Professor of Anaesthesia, Boston Children's Hospital
I am a pediatric anesthesiologist who studies various aspects of neuroanesthesia in pediatric patients, including the implementation of novel technology. In addition, I have an interest in the practice of anesthesiology in the developing world. After completion of my fellowship in pediatric anesthesiology, I was recruited by the Department of Anesthesiology, Perioperative and Pain Medicine at Children's Hospital Boston to fill a leadership role in the development of the world's first intraoperative MRI OR in a pediatric hospital – a multimillion dollar multi-departmental joint project involving Radiology, Neurosurgery, Nursing and Anesthesiology. My role began in October 2004 driving this project to fruition in November 2005 when we performed our first surgical procedure in this novel OR. Since then, I have been instrumental in the maintenance of the highest standard of clinical care in this OR. To date, we have performed more than 120 MR-guided neurosurgical procedures in this OR. I am the principal investigator reviewing our initial experience with this OR; in particular, the impact this technology has on intraoperative decision making in pediatric neurosurgical patients. In addition to my research, I am active in the implementation of MROR policy regarding patient safety and education both locally and nationally. I serve on the MR OR Safety Committee and the MR Safety Committee at Children's Hospital Boston. I am a member of the American Society of Anesthesiologists Task Force on the Design and Equipment for Sedation/Anesthesia in MRI Facilities. Through these committees, I am involved in policy making aspects involving the MR OR. The purpose of the ASA task force is to develop recommendations at the national level regarding the administration of anesthesia and sedation in MRI environments. In addition to research relating to the MROR, I also study issues in neurosurgical anesthesia. I am principal investigator describing the perioperative care of patients with sickle cell disease and moyamoya disease undergoing surgical treatment of their moyamoya disease. Finally, I investigate cerebral blood flow in patients with moyamoya disease. I am interested in ethical issues involved in physicians from the developed world delivering care to patients in the developing world. I have presented a forum on such issues at the meeting of the American Society of Anesthesiologists for the past two years that has received consistently strong feedback. I have also participated in four trips to various locations in the developing world where I have encountered the very issues I address. I have been involved with the education of trainees at our hospital. I was invited to join the Clinical Competency Committee in 2005. During my service, we have changed the trainee advisor system in an attempt to maximize the educational experience of the trainee. This change has been met with positive feedback among the fellows and residents. I also have begun to participate in the education of medical students through my role as a tutor in the Patient-Doctor III Course at Harvard Medical School. I recently won an Excellence in Tutoring award from HMS for my work in this course.
Address: 
Childrens Hospital
Anaesthesia, Pavilion 3
300 Longwood Ave
Boston, MA 02115
Health Professional Training and Capacity Strengthening Through International Academic Partnerships: The First Five Years of the Human Resources for Health Program in Rwanda.
Authors: Authors: Cancedda C, Cotton P, Shema J, Rulisa S, Riviello R, Adams LV, Farmer PE, Kagwiza JN, Kyamanywa P, Mukamana D, Mumena C, Tumusiime DK, Mukashyaka L, Ndenga E, Twagirumugabe T, Mukara KB, Dusabejambo V, Walker TD, Nkusi E, Bazzett-Matabele L, Butera A, Rugwizangoga B, Kabayiza JC, Kanyandekwe S, Kalisa L, Ntirenganya F, Dixson J, Rogo T, McCall N, Corden M, Wong R, Mukeshimana M, Gatarayiha A, Ntagungira EK, Yaman A, Musabeyezu J, Sliney A, Nuthulaganti T, Kernan M, Okwi P, Rhatigan J, Barrow J, Wilson K, Levine AC, Reece R, Koster M, Moresky RT, O'Flaherty JE, Palumbo PE, Ginwalla R, Binanay CA, Thielman N, Relf M, Wright R, Hill M, Chyun D, Klar RT, McCreary LL, Hughes TL, Moen M, Meeks V, Barrows B, Durieux ME, McClain CD, Bunts A, Calland FJ, Hedt-Gauthier B, Milner D, Raviola G, Smith SE, Tuteja M, Magriples U, Rastegar A, Arnold L, Magaziner I, Binagwaho A.
Int J Health Policy Manag
View full abstract on Pubmed