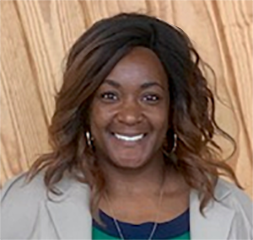 Demetrice Jordan, PhD, MPH
Instructor in Global Health and Social Medicine
Causes and Consequences of Persistent Underrepresentation in US Geography Doctoral Programs: The Disciplinary Underrepresentation Gap.
Authors: Jordan, DR, Shortridge, AM, Darden, JT.
Under Review. 2021.
A Risk Reduction Approach to Tsetse and African Trypanosomiasis Control: Case Study the Canvas Method.
Jordan, Demetrice R.
2020.
View Publication.
Water-Energy-Climate Food Nexus: Exploratory Insights from a Case Study of Organic Leafy Vegetable Production in Urban Southwest Nigeria.
Jelili AA, Olabisi LS, Lin L, Jordan DR.
Environ Dev Sustain 2020-07-17
View Publication.
Neonatal mortality in East Africa and West Africa: a geographic analysis of district-level demographic and health survey data.
Grady SC, Frake AN, Zhang Q, Bene M, Jordan DR, Vertalka J, Dossantos TC, Kadhim A, Namanya J, Pierre LM, Fan Y, Zhou P, Barry FB, Kutch L.
Geospat Health 2017-05-26
View Publication
Dying to be Screened: Exploring the Unequal Burden of Head and Neck Cancer in Health Provider Shortage Areas.
Rereddy SK, Jordan DR, Moore CE.
J Cancer Educ 2015-09
View Publication
Exploring the use of Geographic Information Systems as an Environmental and Social Justice Advocacy Tool for Community-Based Organizations: A Case Study of Galena Park, Texas.
Jordan, Demetrice R.
2012
View Publication