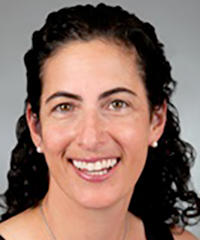 Faye Evans, MD
Assistant Professor of Anaesthesia, Boston Children's Hospital
Dr. Faye M. Evans is an anesthesiologist in Boston, Massachusetts and is affiliated with Boston Children's Hospital. She received her medical degree from Emory University School of Medicine and has been in practice for more than 20 years.
COVID-19 Preparedness Within the Surgical, Obstetric, and Anesthetic Ecosystem in Sub-Saharan Africa.
Authors: Authors: Ademuyiwa AO, Bekele A, Berhea AB, Borgstein E, Capo-Chichi N, Derbew M, Evans FM, Feyssa MD, Galukande M, Gawande AA, Gueye SM, Harrison E, Jani P, Kaseje N, Litswa L, Mammo TN, Mellin-Olsen J, Muguti G, Nabukenya MT, Ngoga E, Ntirenganya F, Rulisa S, Starr N, Tabiri S, Tadesse M, Walker I, Weiser TG, Wren SM.
Ann Surg
View full abstract on Pubmed
Real-time assessment of COVID-19 impact on global surgical case volumes.
Authors: Authors: O'Reilly-Shah VN, Van Cleve W, Long DR, Moll V, Evans FM, Sunshine JE, Kassebaum NJ, Harrison EM, Jabaley CS.
medRxiv
View full abstract on Pubmed
Adaptations in pediatric anesthesia care and airway management in the resource-poor setting.