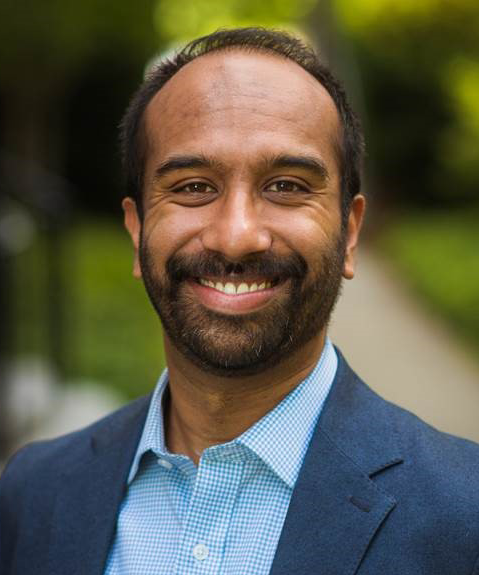 Gaurab Basu, MD, MPH
Affiliate, Department of Global Health & Social Medicine Harvard Medical School
Co-Director, Center for Health Equity Education & Advocacy Cambridge Health Alliance
Gaurab Basu, MD, MPH is a physician and founding co-director of the CHA Center for Health Equity Education and Advocacy (CHEEA). He is an Instructor at Harvard Medical School and Faculty Affiliate in the Department of Global Health and Social Medicine. Dr. Basu is a Health Equity Fellow at the Center for Climate, Health, and the Global Environment and Faculty Affiliate at the FXB Center for Health and Human Rights at the Harvard T.H. Chan School of Public Health.
Dr. Basu has received numerous awards in medical education, including the inaugural Equity, Social Justice and Advocacy Faculty Award and the Charles McCabe Faculty Prize in Excellence at Harvard Medical School. He has been a Curtis Prout Academy Fellow at Harvard Medical School and a Harvard Macy Scholar. At Harvard Medical School, he is lead faculty of climate curriculum, has been co-director of the social medicine course and has served on the Task Force to Address Racism.
Dr. Basu has been recognized nationally for his work in climate change and health equity. The Robert Wood Johnson Foundation named him a "Culture of Health Leader" in 2018. In 2021, he was named to the Grist 50 list of national climate leaders. His perspective pieces have appeared in the Boston Globe, Scientific American, the BMJ, Grist, NPR/WBUR, andthe Philadelphia Inquirer, among others. His work has been featured by NPR's All Things Considered.
Contact
Cambridge Health Alliance
236 Highland Street
Somerville, MA 02143
Dr. Basu was a Sommer Scholar at the Johns Hopkins Bloomberg School of Public Health, where he studied human rights. From 2018-2021, he was a part of the Robert Wood Johnson Culture of Health Leaders program.