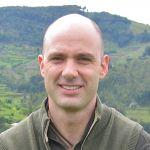 Giuseppe James Raviola, M.D.
Assistant Professor of Psychiatry
Dr. Raviola's scholarly contributions center on the integration and application of quality improvement and public health approaches in innovating clinical practice, teaching and research in the domains of psychiatry and global mental health. This focus is best exemplified by his work on improving the implementation and quality of mental health services—delivered in the United States context at Boston Children's Hospital (BCH), and in the global context with the non-profit health organization Partners In Health (PIH) in Haiti and Rwanda—and the linkage of service delivery projects with teaching and research at Harvard Medical School (HMS) and at in-country sites for local practitioners through the HMS Program in Global Mental Health and Social Change (PGMHSC). This work meets a critical local and global need for innovative mental health delivery solutions, given the significant global burden of mental disorders, and the universal shortage of specialists to address this burden. Dr. Raviola has advocated strongly, through the work of PIH and in international journals, for the need for developing mental health services to address the burden of illness from these neglected conditions, to promote health equity, to build integrated primary health care systems, and to support economic development in low-income countries.
Dr. Raviola has studied and written on child and adolescent mental health concerns, and the mental health and well-being of health care workers. He has published on topics in clinical psychiatry, global mental health implementation, disaster psychiatry, research in ethnography and cultural anthropology, HIV/AIDS, and mental health policy. As an advocate for community and global mental health concerns, he seeks to promote the need for incorporating effective, evidence-based mental health programs within existing community and health care infrastructures.
Current Projects
Expanding a scalable model for community mental health in Haiti with PIH, Zanmi Lasante, and the Haitian Ministry of Health

Strengthening mental health service delivery, infrastructure, and research capacity in rural Rwanda with PIH, Inshuti Mu Buzima, and the Rwandan Ministry of Health

The Dr. Mario Pagenel Fellowship in Global Mental Health Delivery

The Abundance Foundation Fellowship in Global Mental Health Implementation Science

The Psychiatry Quality Program, Boston Children's Hospital
Giuseppe Raviola is an assistant professor of psychiatry and of global health and social medicine at Harvard Medical School and director of the Psychiatry Quality Program in the Department of Psychiatry at Children's Hospital Boston (BCH). A board-certified adult and child/adolescent psychiatrist, at BCH he provides oversight of the Department's patient safety, quality, and outcomes initiatives, and works with various departmental services to assess and improve the quality of patient care provided. This work provides grounding for his roles in global health as director of Mental Health for Partners In Health (PIH), and director of the Program in Global Mental Health and Social Change (PGMHSC) at HMS. In the Department of Global Health and Social Medicine Dr. Raviola works to advance efforts related to training and education, and research, promoting excellence in global mental health care delivery in the countries with which the program partners and at HMS. In his role with PIH he works to integrate mental health services into the care provided at PIH sites, supporting local team leaders in Haiti, Mexico, Rwanda and elsewhere on issues related to mental health care delivery.
Affiliations:
Department of Psychiatry, Boston Children's Hospital

Partners In Health