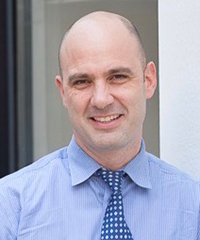 Giuseppe James Raviola, MD
Director, Program in Global Mental Health and Social Medicine
Assistant Professor of Psychiatry, Massachusetts General Hospital
Associate Director, The Chester M. Pierce, MD Global Psychiatry Division
Director, Mental Health, Partners In Health
At the beginning of the 21st century, with few staff, inadequate infrastructure, and insufficient supply chains of psychological treatments and medications to address the significant global burden of mental disorders, little preventive or curative care has been available for mental health problems for people living in low-resource settings—as used to be the case for HIV, Tuberculosis and other infectious diseases. Dr. Raviola's scholarly contributions center on the integration and application of quality improvement and public health approaches in innovating clinical practice, teaching and research in the domains of psychiatry and global mental health. This has involved the development, adaptation and local adoption of innovative models of mental health care delivery, and the integration of best practices in community-based mental health care, in both US and global contexts. Dr. Raviola has focused on delivery (planning, service implementation and sustained supply) of comprehensive, effective mental health services, innovation to advance the field of global health to adequately incorporate mental health care, and the advancement of the academic discipline of global mental health delivery. He has overseen significant global health delivery implementation in Haiti, Rwanda and elsewhere to build essential community-based mental health systems.

Over a decade, Dr. Raviola has established a novel cross-site mental health program at Partners In Health, an international health care organization with 18,000 staff working across 10 countries. The cross-site team he leads practices a transnational consultation model established on four pillars: sustained clinical supervision and mentorship to local providers; program implementation support and guidance to local managers; nimble use of quality improvement methods, data collection systems and technology integrated within local systems; and targeted research support to answer critical questions related to locally determined service delivery goals. This model has facilitated the development of mental health service delivery platforms and the establishment of a cross-site learning collaborative in mental health care delivery across all of PIH's global sites (Haiti, Kazakhstan, Lesotho, Liberia, Malawi, Mexico, Navajo Nation, Peru, Rwanda, Sierra Leone). These global sites have demonstrated the feasibility of community-based programs that provide complex care in challenging environments. In 2019 PIH delivered more than 32,000 facility-based mental health visits and cared for more than 8,200 people living with mental health conditions.

At HMS Dr. Raviola has developed the Program In Global Mental Health and Social Change to serve as a conduit for implementation-based training and research in global mental health delivery, linked to PIH, now in collaboration with GlobalMentalHealth@Harvard. He has established new training fellowships in global mental health delivery, including the Dr. Mario Pagenel Fellowship in Global Mental Health Delivery. He is a course director for the course "Case Studies in Global Mental Health Delivery" (HSPH GHP 208/HMS SM 518.0). In 2020 Dr. Raviola has led the PIH mental health and psychosocial response to COVID-19, both in support of PIH global sites and in the Commonwealth of Massachusetts.

Dr. Raviola has studied and written on child and adolescent mental health concerns, and the mental health and well-being of health care workers, specifically on moral distress faced by health care workers in sub-Saharan Africa during the HIV/AIDS crisis. He has published on topics in global mental health implementation, disaster psychiatry, ethnography and cultural anthropology, HIV/AIDS, mental health policy and clinical psychiatry. As an advocate for community and global mental health concerns, he has sought to promote the need for incorporating effective, evidence-based mental health programs within existing community and health care infrastructures.

Selected Recent Research

Many Voices Collaborative in Community-Based Mental Health Care for Common Mental Disorders at Partners In Health, 2018-22
Burke Global Health Fellowship, Harvard Global Health Institute, Assessment of the Feasibility of a Novel Care Service Delivery Planning Matrix to Achieve Universal Mental Health Coverage in Low-Resource Settings, 2018-19
Grand Challenges Canada, Integrating mental health into primary care: expanding a community-based mentorship and enhanced supervision (MESH) model to address severe mental disorders in Rwanda (Inshuti Mu Buzima and Partners In Health), 2014-16
Grand Challenges Canada, Promoting a Novel Community-Based Mental Health Model in Rural Haiti, and Building a National Scale-up Plan (Zanmi Lasante and Partners In Health), 2015-16
Grand Challenges Canada, Expansion of a new implementation model to address severe mental disorders in rural Haiti, to inform the development of a national decentralized mental health plan following the 2010 Haiti earthquake (Zanmi Lasante and Partners In Health), 2012-15

Dr. Giuseppe Raviola serves as the Director of the Program in Global Mental Health and Social Change (PGMHSC) at Harvard Medical School, Associate Director of the Chester M. Pierce, MD Division of Global Psychiatry at Massachusetts General Hospital (MGH), and Director of Mental Health for Partners In Health (PIH). He is an Assistant Professor of Psychiatry, and of Global Health and Social Medicine at HMS. He works clinically within the Division of Child and Adolescent Psychiatry at MGH.

Dr. Raviola received an undergraduate degree from Dartmouth College (History, 1994), a medical degree from Harvard Medical School (2002), and a public health degree from the Harvard T.H Chan School of Public Health (Clinical Effectiveness, 2012). He completed his postgraduate training in psychiatry at MGH-McLean Hospital (2006), and in child and adolescent psychiatry at Dartmouth-Hitchcock Medical Center (2008). From 2008-10 he served as an inpatient psychiatrist at Boston Children's Hospital, and from 2010-2016 he established and led the Psychiatry Quality Program at Boston Children's Hospital.