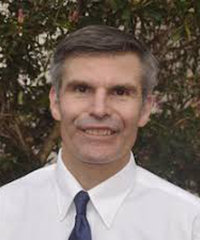 Joseph Rhatigan, MD
Associate Professor of Medicine; Associate Professor of Global Health and Social Medicine
Dr. Rhatigan is associate chief of the Division of Global Health Equity and director of the Hiatt Global Health Equity Residency Program.  Dr. Rhatigan graduated from Harvard Medical School and completed his residency in Internal Medicine at Brigham and Women's Hospital, where he practices hospital medicine.  He has held a number of leadership positions in post graduate medical education.  As one of the key faculty members of the Harvard Global Health Delivery Project, he examines the delivery of health services in low-resource settings through case studies. He is one of the co-directors of Harvard's Global Health Delivery Intensive summer program and an assistant professor at Harvard Medical School and the Harvard School of Public Health.
Affiliations
Division of Global Health Equity, Department of Medicine, Brigham and Women's Hospital
Partners In Health
Dr. Rhatigan's work involves understanding how health care is delivered in low-resource settings globally and in global health professional education. He has led efforts to design, write, and edit a series of educational case studies and teaching notes that have helped define the emerging field of global health care delivery and that are used in courses across Harvard and other universities. He served as co-PI on HMS's role in the Rwandan Human Resources for Health project, a U.S. government–funded multi-year grant to strengthen post-graduate medical education in Rwanda. As a result of that work, he was part of a group that help found a new university and medical school in Rwanda, the University of Global Health Equity. He continues to help lead HMS's collaboration with UGHE.