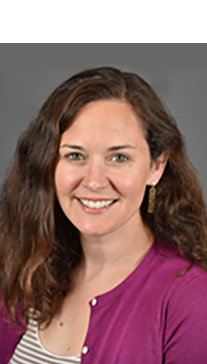 Katherine Ratzan Peeler, MD
Assistant Professor Pediatrics, Harvard Medical School.
Attending Physician, Division of Medical Critical Care Boston Children's Hospital.
Katie Peeler is a pediatric intensivist at Boston Children's Hospital, Medical Director of Harvard Medical School's Asylum Clinic, and long-time volunteer and medical expert with Physicians for Human Rights.
Oct 2021 | Dr. Peeler receives the Barbara J. McNeil Faculty Award for Exceptional Service
DICP Announces Recipients of Exceptional Institutional Service Awards
The Awards for Exceptional Service were established to recognize the value of service to HMS and/or HSDM. The substantial contributions made by faculty and staff to institutional service are vital to advancing the missions of Harvard Medical School and Harvard School of Dental Medicine. The Awards for Exceptional Service recognize and celebrate faculty and staff members whose exemplary contributions to the school(s) have set the standard for service at HMS/HSDM through their personal initiative to provide service and engaging others to do the same.