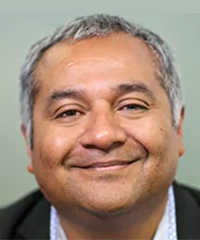 Leonid Lecca, MD, MSc
Lecturer on Global Health and Social Medicine
Dr. Lecca is an international expert on global health. He earned his MD from Cayetano Heredia Peruvian University, where also holds his MSc in Epidemiology and Health Management. Last year, he participated in the Global Health Intensive Program at Harvard T.H. Chan School of Public Health.
Dr. Lecca is also the Executive Director at Partners In Health in Peru, and serve as the principal investigator for numerous NIH and Grand Challenges of Canada grants among others, oversees a staff of 250, manages relationships with government, and facilitates the participation of students and research affiliates on various projects at the PIH site and throughout Peru. In the past, Dr. Lecca worked as a technical advisor in infectious disease projects at U.S. Agency for International Development, and was the Human Research Protection Administrator at the Peruvian National Institute of Health. 
Leonid Lecca, MD, MSc is a Lecture in the Department of Global Health and Social Medicine at Harvard Medical School. His research focuses on the epidemiology of tuberculosis, multidrug-resistant tuberculosis, extensively drug-resistant tuberculosis, HIV/AIDS, maternal-health, mental health, chronic diseases and community-based approaches to dealing with public health problems, social responsibility, and public health approaches in global health. Current projects include:
The discovery and development of innovative TB Diagnostics.
Finding and treating unsuspected and resistant TB to reduce hospital transmission.
Identification of metabolic factors that control the spectrum of human tuberculosis.
Clinical trials for TB, MDR-TB and XDR-TB.
Study of community-based family coaching interventions to improve neurodevelopment in at-risk children.
An innovative interdisciplinary approaches to sustainable airborne infection control.
Clinical and programmatic outcomes of a community-based antiretroviral therapy program for HIV positive patients.