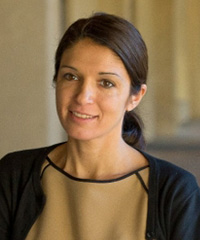 Marcella Alsan, MD, MPH, PhD
Marcella Alsan, MD, MPH, PhD, is a Professor of Public Policy, at Harvard Kennedy School of Government. She participates in efforts related to global health equity, global public policy, and disease and poverty. She mentors Harvard learners on the economics of infectious disease, healthcare accreditation in jails, and other social medicine topics.
Dr.  Alsan received a BA from Harvard University, a master's in public health from Harvard School of Public Health, an MD from Loyola University, and a PhD in Economics from Harvard University. She also trained at Brigham and Women's Hospital Hiatt Global Health Equity Residency Fellowship – then combined the PhD with an Infectious Disease Fellowship at Massachusetts General Hospital. Prior to returning to Harvard, she was on faculty at Stanford. She is an applied microeconomist studying health inequality. 
In 2022, Dr. Alsan was elected to the National Academy of Medicine. She was selected for her scholarly insights on understanding the origins of medical mistrust and the role it plays in understanding health disparities.