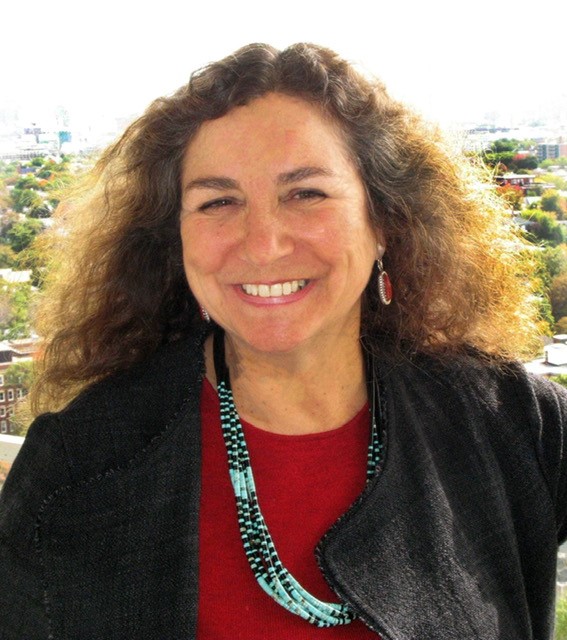 Mary-Jo DelVecchio Good, PhD
Professor of Global Health and Social Medicine, Emerita
Mary-Jo DelVecchio Good, PhD, is Professor of Global Health and Social Medicine, Harvard Medical School (1983-2019), Emerita July 2019; and a faculty affiliate in the Harvard Department of Sociology. She is a comparative sociologist and medical anthropologist who studies the culture and power of biomedicine and psychiatry globally, with a current focus on Indonesia and the United States. She received her graduate education at Harvard University, following two years as a Peace Corps Volunteer in Turkey, earning an MA in Middle Eastern Studies, 1969, and a PhD in Sociology and Middle Eastern Studies, 1977.She was on the faculty of the Department of Psychiatry, University of California, Davis for seven years, teaching medical students, clinical psychology graduate students, and psychiatry and family medicine residents, and carrying out research on rural medicine and mental health care.  She and Professor Byron Good returned to Harvard in 1983 to join the Department of Social Medicine, chaired by Professor Leon Eisenberg, to contribute to building a new cross-faculty program in medical anthropology and the social sciences, led by Professor Arthur Kleinman. Over the past four decades, Professor Good has taught and mentored HMS and HST medical students, MMSC students in global health delivery, postdoctoral and predoctoral fellows, a multitude of visiting international fellows and faculty scholars, and hundreds of undergraduate and graduate students in sociology, anthropology and history of science. She has mentored decades of Harvard undergraduate students, ten of whom received Hoopes prizes for their honors theses.
At HMS, Professor Good codirected or was core faculty with Professors Kleinman and Byron Good for (1) the 24 year Harvard NIMH Training Program in Culture and Mental Health Services (1984-2008), which supported 46 postdoctoral and 28 predoctoral fellows in anthropology, sociology, and psychiatry, many of whom have become leaders in the field of medical anthropology, cultural psychiatry, and global health; (2) the 10 year Carnegie East African Fellowship program (1990-2000), for 32  midcareer physicians and social scientists from the University of Nairobi, Kenya, and the University of Dar es Salaam, Tanzania; (3) the 6 year Freeman Fellowship program (1996-2003) with 23 fellows from Thailand, China, Taiwan, Hong Kong, and Indonesia; and (4) a 17 year Fogarty International Center Training Program in International Mental Health (2000-2017) that brought 60 psychiatrists and mental health specialists from Hong Kong, Beijing, and Shanghai to the Department. 
Beginning as a Fulbright Senior Scholar to the University of Gadjah Mada (UGM), Jogyakarta, Indonesia in 1996, Professor Good has served as Honorary Visiting Professor in the University until today. She established collaborations with the UGM medical faculty and helped to launch UGM's Center for Bioethics in 2000.  She was appointed World Class Professor in 2018 to collaborate on a study of clinician experiences with end-of-life care. From 2006 through 2011, she was Co-PI (with Professor Byron Good) for an International Organization for Migration post-conflict project in Aceh on Post-Conflict Community and Mental Health Revitalization. During 2010-2014, she was Co-PI on the USAID- funded "Interuniversity Partnerships for Strengthening Health Systems in Indonesia: Building New Capacity for Mental Health Care" with UGM and Syiah Kuala University (Aceh) faculty.   She was Co-PI, 2015-2019, on the project Building Comprehensive Mental Health Care in Yogyakarta, with major funding from the Harvard Center for Global Health Delivery Dubai. That program brought 10 fellows (psychiatrists, psychologists) from Syiah Kuala University, the University of Gadja Mada, and Indonesian health offices to the DGHSM.  In 2022, the University of Gadja Mada, Faculty of Medicine, Department of Medical Education, honored her with the Widya Wiyata Award for Global Partnership in Bioethics for over 20 years.
Professor Good is a faculty associate of the Harvard Weatherhead Center for International Affairs and co-chairs the university seminar on Culture, Psychiatry and Global Mental Health, a near four decade seminar that has its roots in the first Harvard NIMH fellowship seminars of 1984.Professor Goodhas also served for decades on the executive and steering committees of the Harvard Center for Middle Eastern Studies and the Alwaleed Program,  and is a current member of the Harvard Asia Center Faculty Council.
In May 2019, Professor Good was honored to receive the William Silen Lifetime Achievement Award for Excellence in Mentoring from Harvard Medical School. In 2012, the Shanghai Municipal People's Government honored her with the Silver Magnolia Award for contributions to the culture and development of the people of Shanghai. In 2010, she received a Career Achievement in Mentoring Award from the Society for Medical Anthropology, and in 2021 she was given a Lifetime Achievement Award from the Society for Psychological Anthropology. 
Professors Mary-Jo and Byron Good co-edited the international journal Culture, Medicine and Psychiatry from 1986 through 2004.  Professor Good has published 7 books, 6 special journal issues, and over 120 peer-reviewed articles and book chapters, as well as published reports concerning gender, conflict, psychological trauma, and post-conflict recovery experiences. She is the author of American Medicine, the Quest for Competence, author and editor of Shattering Culture: American Medicine Responds to Cultural Diversity, and Postcolonial Disorders. She is senior editor of A Reader in Medical Anthropology: Theoretical Trajetories, Emergent Realities. She is author and editor with Hans Pols et al. of Jiwa Sehat, Negara Kuat: Masa Depan Layanan Kesehatan Jiwa di Indonesia, Vol I, II (2019), and has collaborated with UGM junior colleagues in award-winning publications in bioethics and mental health care.