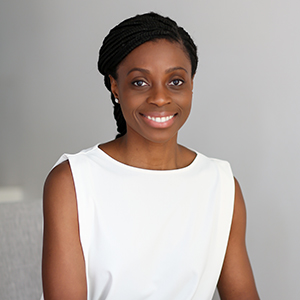 Michelle Joseph, MBBS, MSc, PhD, FRCS
Instructor in Global Health and Social Medicine
Michelle Joseph, MBBS, MSc, PhD, FRCS, instructor in global health and social medicine, is a specialist in trauma and orthopedic surgery. Michelle has been a Visiting Fellow in the Program in Global Surgery and Social Change during the past two years. She graduated from University College London and trained on the Warwick Orthopedic Programme. In 2018, she was elected to the Fellowship of the Royal College of Surgeons of England and appointed as a National Institute Health Research Clinical Lecturer at the University of Warwick.
In addition to her research and teaching roles, Michelle serves as Chief Strategy and Health Equity Officer for PGSSC, leading an internal governance initiative on Quality Improvement and Patient Safety. She leads the Trauma and Injury Working Group, which she established and which will be hosting a series of webinars on trauma care, starting with a focus on road traffic injury. Michelle also founded the Equity Research Hub, an international group of researchers who aim to become the independent conference equity index rater for global health conferences while also supporting research capacity-building in low- and middle-income countries.
Michelle has research interests in trauma systems strengthening in low-middle income countries and the development of health equity frameworks. She is the Principle Investigator on the PROTHA Study (PROject Trauma HAiti), IMPACT Study (Integrated Military Partnerships and Civilian Trauma Systems), CER Study (Conference Equity Research) and Racial Health Equity Framework Study.