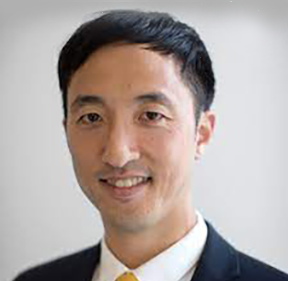 Paul H. Park, MD, MSc
Department of Global Health and Social Medicine Affiliate
Associate Scientist, Division of Global Health Equity, Brigham and Women's Hospital
Assistant Professor, Harvard Medical School
Senior Director of Programs at Solid Ground
Paul H. Park, MD, MSc, is the Senior Director of Programs at Solid Ground (Seattle, WA) and holds appointments in the Department of Global Health and Social Medicine at Harvard Medical School, the Division of Global Health Equity at Brigham and Women's Hospital, and the University of Global Health Equity in Rwanda. Solid Ground is a local, equity-driven non-profit that addresses social issues through direct social services and advocacy, particularly around housing, food and nutrition, health access, and transportation.

Dr. Park previously worked at Partners In Health for four years in Rwanda as a clinician, Community Health Implementation Specialist, and later as the Deputy Chief Medical Officer of Chronic Disease. He then served as the Director of Implementation for the NCD Synergies project supporting the implementation and evaluation of PEN-Plus, a novel outpatient care delivery model for non-communicable diseases, in Rwanda, Haiti, Malawi, Liberia, and Sierra Leone. Before beginning his experience in Rwanda, Dr. Park worked on implementation research surrounding community-based models of delivery in both diabetes mellitus and MDR-TB for two years with AMPATH in Eldoret, Kenya.

In addition to clinical work in East Africa, Dr. Park practiced primary care internal medicine for the Indian Health Service in Navajo Nation and the Mashpee Wampanoag Health Service Unit for five years. He continues to practice in FQHCs in Washington and currently serves in the state's Health Equity Zone Community Advisory Council. Dr. Park is the founder of the Timmy Global Health – Pop-Wuj NGO-based partnership in Xela, Guatemala and a former member of the Board of Directors for the Universities Allied for Essential Medicines (UAEM). Dr. Park earned his MD from Indiana University and his MSc in Global Health at Duke University. He completed a dual residency in Internal Medicine and Global Health at Duke University. 
Dr. Park's research to date has focused on implementation science surrounding novel, rural care delivery piloting and scale-up for diabetes, cancer, and other chronic diseases in resource-poor settings. In addition, he has focused on the implementation and evaluation of e-health tools and CHW initiatives for both monitoring and care delivery purposes in the community setting. His current research interests include evaluating novel social interventions addressing the social determinants of health among vulnerable patient populations facing chronic disease in Washington state. Dr. Park previously completed NIH fellowships with Fogarty International Center and the National Heart, Lung, and Blood Institute (NHLBI).