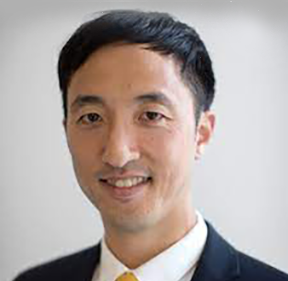 Paul H. Park, MD, MSc
Department of Global Health and Social Medicine Affiliate
Associate Scientist, Division of Global Health Equity, Brigham and Women's Hospital
Assistant Professor, Harvard Medical School
Chief Mission Officer at Lifelong: Health for All
Paul H. Park, MD, MSc, is the Director of Implementation for NCD Synergies at Partners In Health and holds appointments in the Department of Global Health and Social Medicine at Harvard Medical School, the Division of Global Health Equity at Brigham and Women's Hospital, and the University of Global Health Equity in Rwanda. Since 2016, he has practiced primary care medicine for Indian Health Service in Navajo Nation and, currently, the Mashpee Wampanoag Health Service Unit
Dr. Park previously worked at Partners In Health–Rwanda as the Community Health Implementation Specialist, and later as the Deputy Chief Medical Officer of Chronic Disease.  He also provided clinical care and education at the Butaro Cancer Center of Excellence as well as Rwinkwavu District Hospital.  Before beginning his four years in Rwanda, Dr. Park worked on implementation research surrounding community-based models of delivery in both diabetes mellitus and MDR-TB for two years with AMPATH in Eldoret, Kenya. 
Dr. Park is the founder of the Timmy Global Health – Pop-Wuj NGO-based partnership in Xela, Guatemala and a former member of the Board of Directors for the Universities Allied for Essential Medicines (UAEM). He earned his MD from Indiana University and his MSc at Duke University and completed a dual residency in internal medicine and global health at Duke University. Dr. Park currently serves as the President of the Indiana University Asian Alumni Association.
Dr. Park's research interests focus on implementation science surrounding novel, rural care delivery piloting and scale-up of diabetes and other chronic diseases in resource-poor settings. Specifically, he is focusing on the implementation outcomes of the piloting and scaling of an integrated outpatient approach for severe NCDs at first-level hospitals. In addition, he is focusing on the implementation and evaluation of e-health tools and CHW initiatives for both monitoring and care delivery purposes in the community setting. Dr. Park previously completed fellowships with Fogarty International Center and the National Heart, Lung, and Blood Institute (NHLBI).