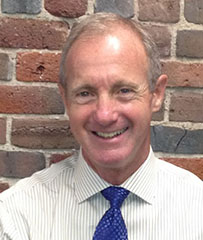 William Bean, PhD
Instructor, Harvard T.H. Chan School of Public Health
Program in Global Surgery and Social Change
William (Bill) Bean is an Instructor at the Harvard School of Public Health. Before coming to Harvard, Bill spent 20 years as an independent management consultant, working primarily with Fortune 50 companies around the world.  He worked primarily with senior executives to formulate and implement innovative strategies that would generate measurable, bottom-line results within relatively short periods of time – typically within 100 days.
Early in his career he worked largely in the technology and financial services industries globally, and spent a good deal of time introducing strategic management concepts and tools to the emerging markets of India and China.  His expertise lies in transforming large organizations in highly competitive, rapidly changing industries to be more agile and effective in strategy implementation.
Later in his career Bill shifted his focus to the field of global health and worked extensively with various Ministries of Health and NGOs in Africa. He was able to adapt and introduce methodologies drawn from the corporate world that would enable these Ministries and NGOs to work in a more strategic, effective and efficient. He left the corporate world in 2010 and received his MPH from Harvard in 2011, and is now on the faculty at the Harvard School of Public Health.
Bill received his BA from Cornell University, his MBA from The Wharton School of the University of Pennsylvania, his PhD from Princeton University, and his MPH from Harvard.