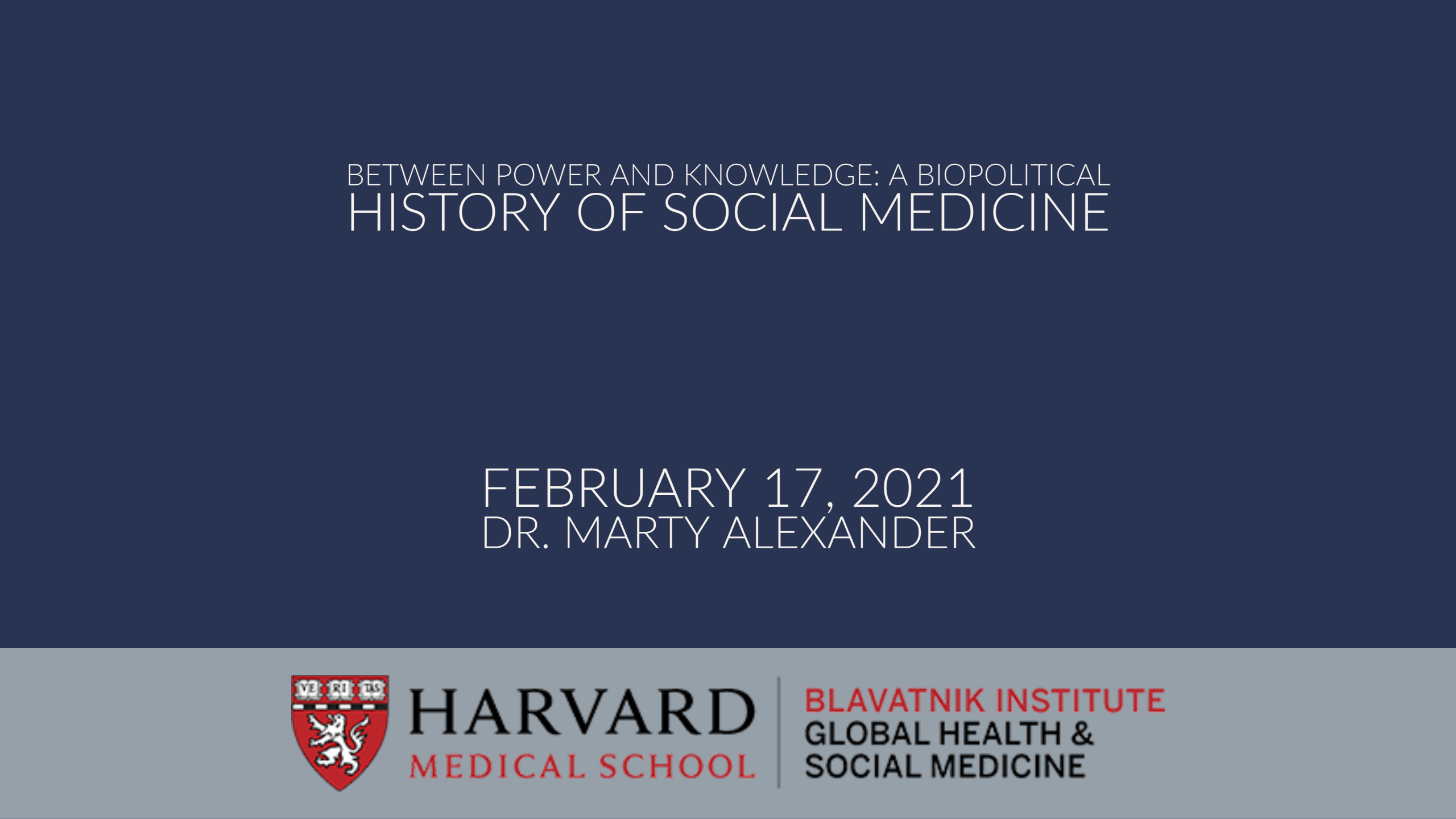 Speaker
Lindsey "Marty" Alexander, PhD
Discussant
César Abadia, DMD, DMSc, received his degree in dentistry from the Universidad Nacional de Colombia (1992) and finished his doctoral studies in medical anthropology at Harvard University (2003). His main interest is integrating different critical perspectives in the study and transformation of health inequalities. His book I Have AIDS but I am Happy: Children's Subjectivities, AIDS, and Social Responses in Brazil (2011) unveiled the social paradoxes that result when state and non-governmental sectors partner to effectively provide care for specific population groups and alter, albeit partially, complex historical processes related to social inequalities. Indeed, the Brazilian approach to combat the AIDS epidemic became a world example in the way in which it created specialized shelter institutions for children abandoned, orphan, or infected with HIV and offered access to state-of-the-art medical care to all Brazilians living with HIV, which demanded the state to confront the for-profit interest of transnational pharmaceutical companies. Diseases of Poverty-Privileged Responses and Children living with HIV are better off than children who are only "at risk" of becoming infected, are two of the paradoxes explored in-depth in the book. These paradoxes, interwoven with detailed ethnographic material with children and adults in everyday life activities at shelters, neighborhood, schools, trips and health care facilities, speak to the ways in which children affected by the epidemic grow up confronting a series of life options, family configurations and institutional programs.
Since 2005, he has conducted activist and collaborative research about the impacts of the health care reform in Colombia, country that underwent the most aggressive neoliberal/market-based reform in the world. Within this context, he has studied the effectiveness of judicial and legal mechanisms for the protection of the constitutional right to health care. In addition, he has researched how for-profit interests transform access, continuity, and quality of care, and alter clinical, moral, and judicial understandings of what health care and the right to health should encompass.
His forthcoming book, Health in Ruins: The Capitalist Destruction of Medical Care (Duke University Press), builds on over ten years of collaborative ethnographic research conducted with patients, workers, and professors at the Instituto Materno Infantil (IMI), Colombia's oldest maternal-child health center and university hospital and an icon of modern medicine throughout the 19th and 20th centuries. The book provides multiple examples of how the country's market-based health care reform was experienced and resisted at the hospital and also of how neoliberal policies transformed the practice of medicine in Colombia. By digging into the hospital's history, this ethnographic research clarifies that even though public university hospitals and public medical education never received adequate state funding, they were central to the fragmented and partial welfare state project of the mid-twentieth century. With the advent of neoliberal health care reforms, not only were projects with a public orientation forced to adopt for-profit principles, but they were pushed to bankruptcy due to unfavorable competition, corruption and a stubbornness to maintain high-standards of medical care. Thus, the ethnography explores powerful violent mechanisms by which the new for-profit structure of the system, based on the intermediation of insurance companies and supported by the state, destroyed the hospital and its workers, with transcendental implications for the future of health and medical education.
He is starting two interdisciplinary research projects. The project "From Environmental Degradation to Buen Vivir: Using Participatory Action Research to promote community auto sustainability while protecting biodiversity and ecosystem services" investigates the environmental, cultural, economic, and political aspects of a transitional designin post-peace accord Colombia, specifically in the region of Caquetá.
 Phase I of the project "Dysregulated Children: Toxicity, Infections, and Immunity in Emerging Childhood Epidemics" inquires about the experiences of children and families affected by Pediatric Acute-Onset Neuropsychiatric Syndrome (PANS), as well as the responses from both schools and health care providers to the children's health and developmental challenges.
Date & Time
Wednesday, February 17, 2021 at 12:00pm EST