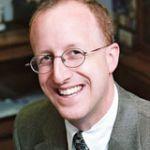 Scott Harris Podolsky, M.D.
Professor of Global Health and Social Medicine
History of 19th- and 20th-century therapeutics and medical evolution, with a focus on the history of antibiotics, the evolving authority of the controlled clinical trial, and relationships among physicians, medical journals, the pharmaceutical industry, and governmental agencies.
Dr. Podolsky has co-authored Generation of Diversity: Clonal Selection Theory and the Rise of Molecular Immunology (1997), authored Pneumonia before Antibiotics: Therapeutic Evolution and Evaluation in Twentieth-Century America (2006), co-edited Oliver Wendell Holmes: Physician and Man of Letters (2009), and most recently authored The Antibiotic Era: Reform, Resistance, and the Pursuit of a Rational Therapeutics (2015).
Dr. Podolsky is Professor of Global Health and Social Medicine at Harvard Medical School and a primary care physician at Massachusetts General Hospital. Since 2006, he has served as the director of the Center for the History of Medicine based at the Countway Medical Library.
Dr. Podolsky graduated summa cum laude from Harvard College with a bachelor's degree in history and science. He graduated magna cum laude from Harvard Medical School.
Affiliation:
Center for the History of Medicine, Countway Medical Library
Biomedical Research in Times of Emergency: Lessons From History.
A National Medical Response to Crisis - The Legacy of World War II.
Sir William Osler (1849-1919) - The Uses of History and the Singular Beneficence of Medicine.
Preying on Prescribers (and Their Patients) - Pharmaceutical Marketing, Iatrogenic Epidemics, and the Sackler Legacy.
The Rise and Fall of the "Personal Equation" in American and British Medicine, 1855-1952.
The Futurist and Historian Will See You Now.
Historical Perspective on the Rise and Fall and Rise of Antibiotics and Human Weight Gain.
Authors: Authors: Barr J, Podolsky SH
Lancet

Are the Medical Humanities for Sale? Lessons from a Historical Debate.
The Emergence of the Randomized, Controlled Trial.